Retail Sustainability Conference
The International Centre​, Mississauga ON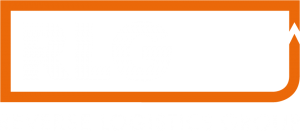 Sustainable Solutions for Canadian Retailers & Manufacturers
A full-day event to empower retailers and value chain partners with sector-specific strategies to support a circular economy, build resilient supply chains, establish a route to net zero emissions, and to accelerate ESG solutions across all operations.
Sustainability trailblazers, manufacturers, suppliers, technology providers, and government leaders, and forward-thinking QSR and CPG experts will address EPR systems, ESG standards, decarbonization, packaging, supply chain optimization, and circular economy progression.

The Retail Sustainability Conference Agenda is made up of influential leaders, visionaries, and passionate professionals that will discuss the most critical topics in the sustainability landscape.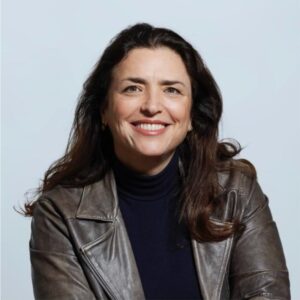 Chief Sustainability & Human Rights Officer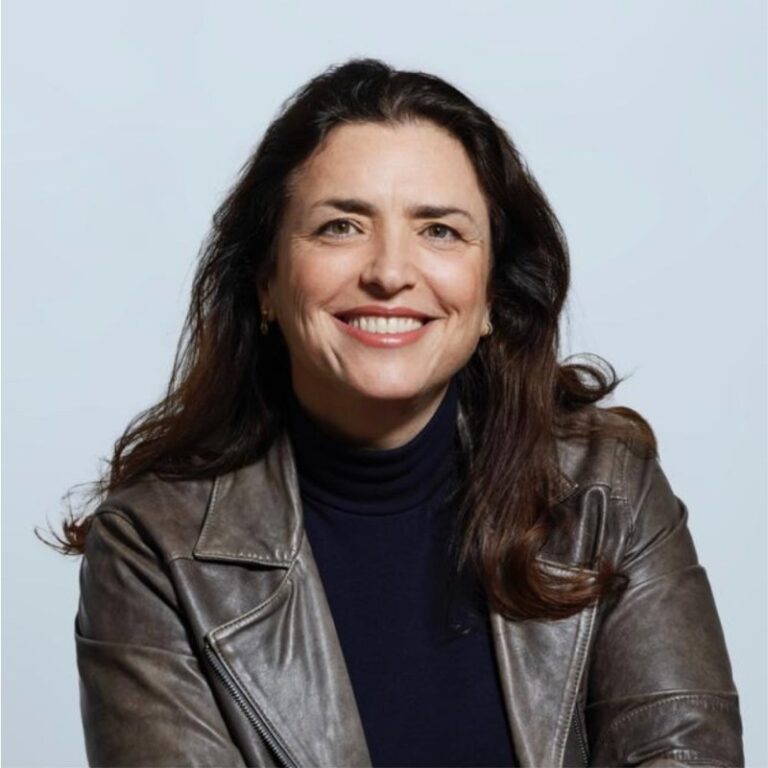 Chief Sustainability & Human Rights Officer

Maya Colombani has been appointed Chief Sustainability and Human Rights Officer of L'Oréal Canada in April 2022. Strong of an international career of more than 20 years at L'Oréal, Maya distinguishes herself through a rich and comprehensive career path. She began her career in France, in leading design and advertising agencies as Dragon Rouge, Publicis and Euro RSCG. She then joined the L'Oréal Professional Products Division in 2001. She held positions there in operational marketing as well as in DMI (International Marketing Direction), on the Kérastase and L'Oréal Professional brands. She carried out missions in India, in the then Western Europe Zone, before joining Brazil in June 2010 in Marketing functions. Since the end of 2016, she has served as Sustainable Development Director for Brazil.
In this role, she profoundly transformed L'Oréal Brazil's approach to sustainable development and human rights. She has implemented actions that inspired the L'Oréal Group and positioned L'Oréal Brazil as a national benchmark. L'Oréal Brazil is indeed regularly cited as an example and is used to fuel new reflections, both on environmental issues and on human rights issues and with respect to the relations with the indigenous peoples of Brazil. Her projects have been rewarded by the best rankings such as Guia exame 2017/2018/2019; recognized as The best company in climate change as well as biodiversity management; and has received the WEP gold award 2021 on women empowerment supported by ONU Women and Compact Global.
In 2022, thanks to her strong inclusive social programs for indigenous and communities, the GLOBO recognized L'Oréal Brazil as '' The company that makes the difference in term of inclusion and diversity".
In Canada, Maya's mission is to increase the positive footprint internally and externally in terms of sustainable development and human rights, and to accelerate the actions carried out within the framework of «L'Oréal For the Future». Amongst her first projects, she has already focused, with the Canadian teams, on achieving the company's full carbon neutrality on all of its sites, as well as accelerating ambitious targets on water management and implementing clean tech partnership and eco-design business with committed brand.
Maya graduated from Reims Business School and completed an MBA semester of International Business Strategy in Victoria University, Australia. She now lives in Montreal, Québec, Canada with her family.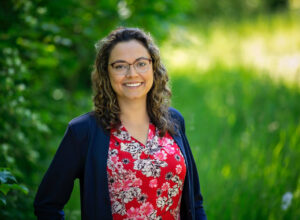 Ice River Springs Solutions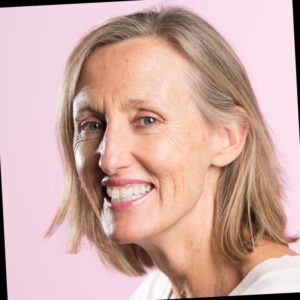 Sustainability Communications Lead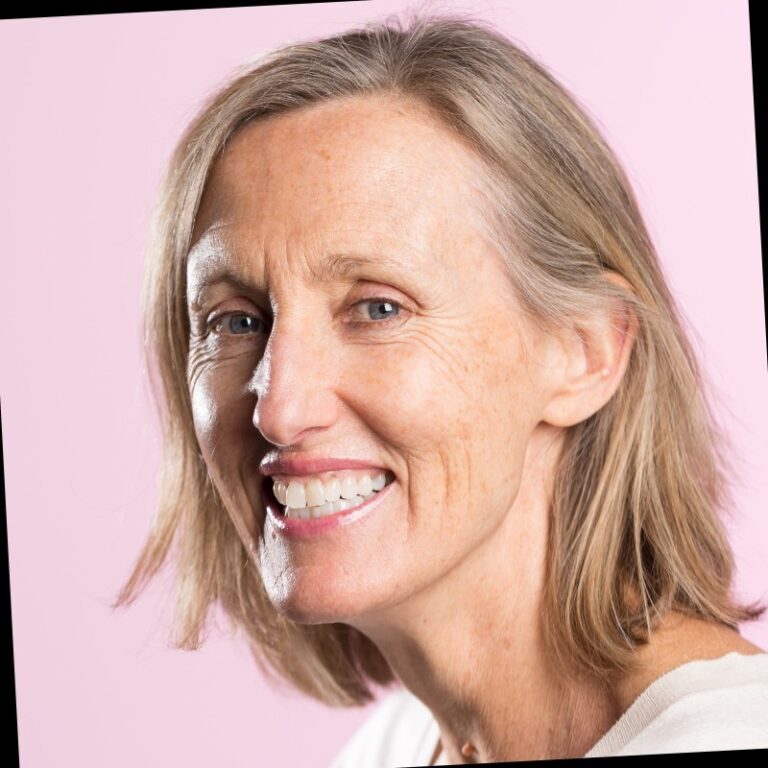 Sustainability Communications Lead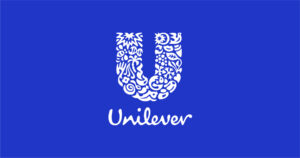 Catherine is the sustainability communications lead at Unilever Canada. With a career of over 30 years focused on environmental issues, she has gained extensive experience in developing and executing sustainability communications strategies.
Most recently her work has focused on sharing stories of Unilever's journey to net zero, how Unilever is working to protect and regenerate nature, and innovations and collaborations to reduce its plastics footprint. In addition to communications, Catherine's responsibilities include regulatory affairs on issues related to plastics, packaging and extended producer responsibility.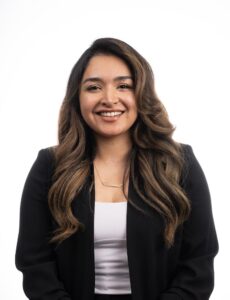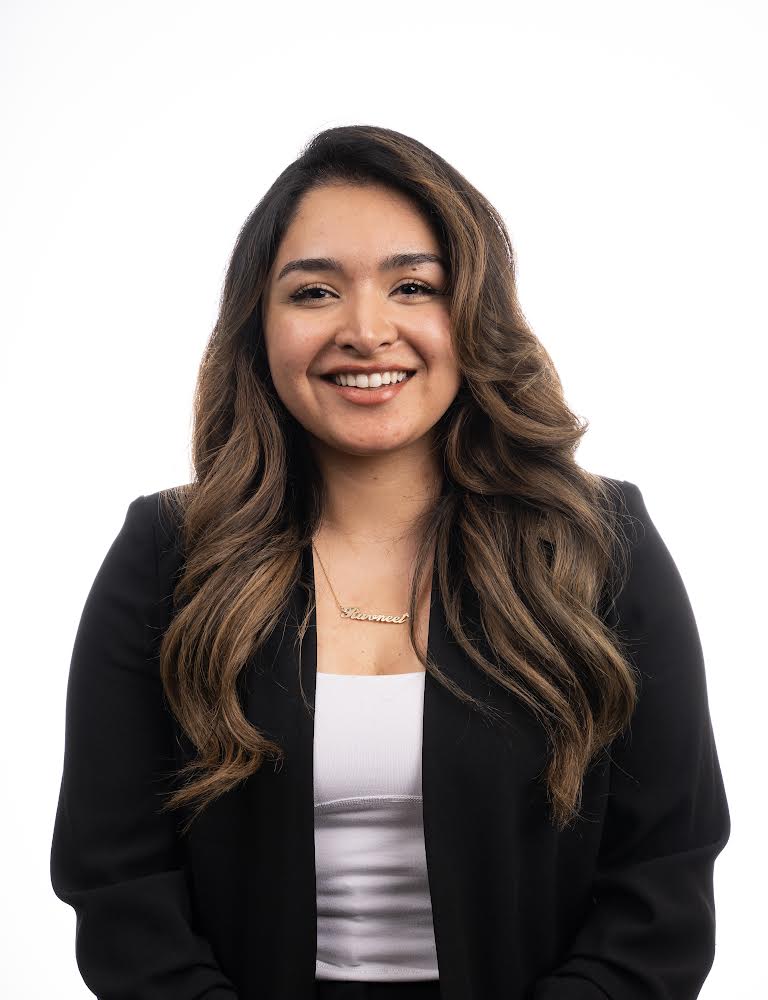 Manager Policy & Stakeholder Relations
Waste to Resource Ontario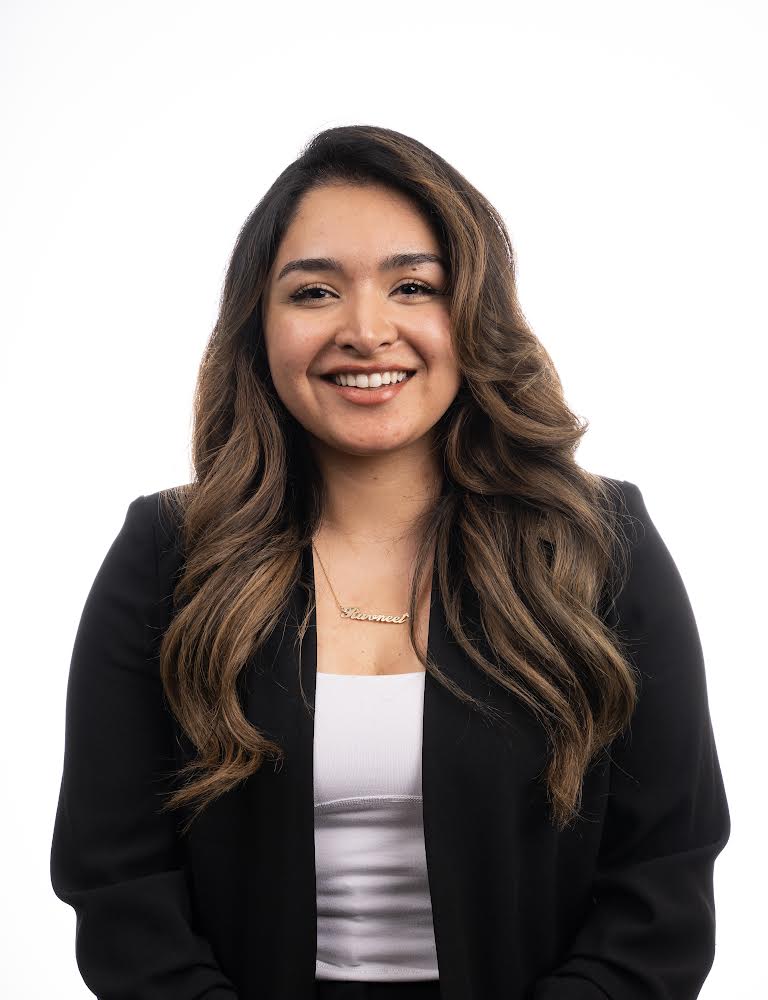 Manager Policy & Stakeholder Relations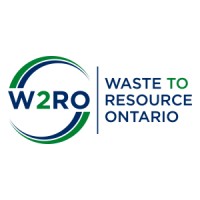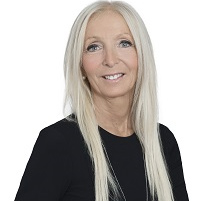 Vice President, Private Brands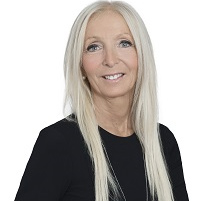 Vice President, Private Brands

Marie-France Gibson's career spans 30+ years in the food industry. She holds a master's degree in marketing from HEC Montreal, a CPA designation and has held many senior executive positions across diverse functional roles related to development of retail concepts, brand development, category management and marketing. Since joining Metro in 2010, Marie-France has overhauled the entire private label portfolio, including brand standards, product formulations, and packaging design. In the past 2 years, the combination of all her team's initiatives has led to a double-digit sales growth and an increase in market share, outperforming the market.
This year again, under her leadership, the PL team won several recognitions at RCC Gala Award 2023. They were also recognized with a DUX Award for their Eco conception for the Irresistible Greek yogurt and SKYR yogurt packaging.
Marie-France is also a very active member within the retail industry representing Metro and generously sharing her industry and private label expertise.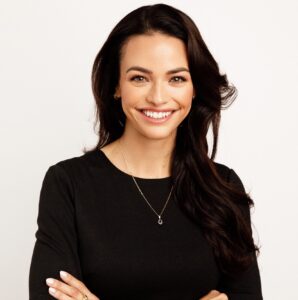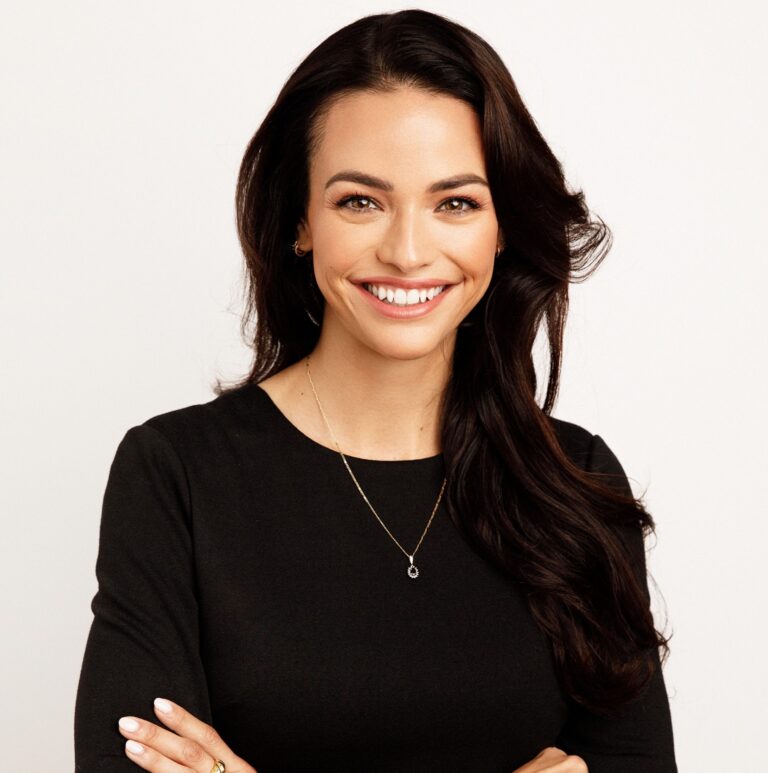 Director, Environment and Technical Risks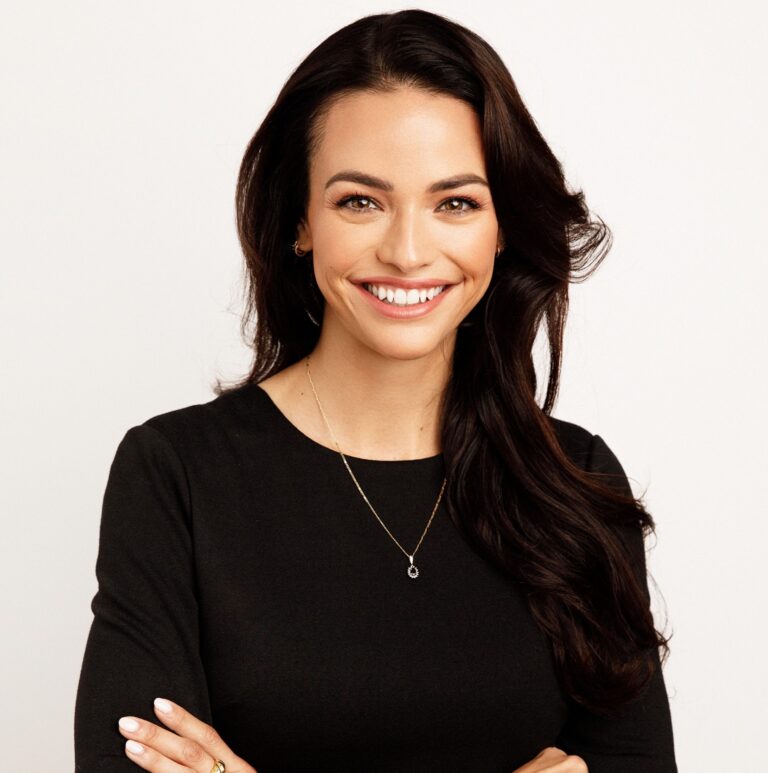 Director, Environment and Technical Risks

Mylène Champagne is the Director of Environment and Risks at METRO Inc. since March 2022. In her current role, she concentrates on reducing carbon emissions, addressing food waste, and enhancing material diversion rates. With 13 years of experience in sustainability and dual master's degrees in sustainable development and management, coupled with a law certificate, she has a broad background in environmental management across consulting, education, telecommunications, and retail sectors.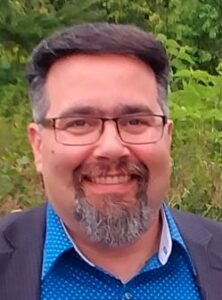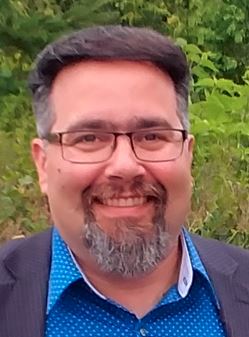 Information and Master Data Support Director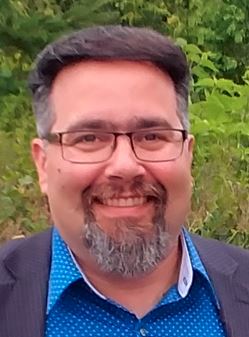 Information and Master Data Support Director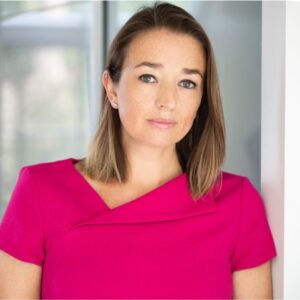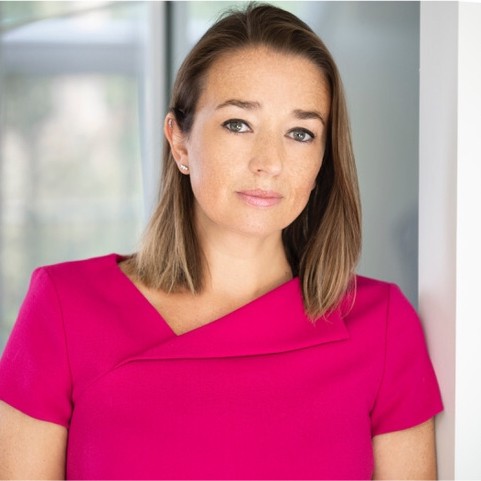 Senior Director - Canada Impact Team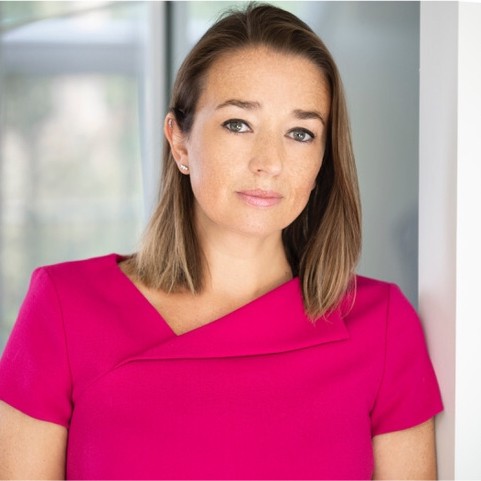 Senior Director - Canada Impact Team
Gemma Hinksman is Senior Director and Head of Canada Impact Team at McDonald's Canada.

Since joining the company, Gemma has helped develop strategic initiatives to bring to life McDonald's purpose of feeding and fostering communities, as well as drive trust and responsible business growth in Canada. This includes the oversight of the launch of "Love what's next," the brand's flagship platform that outlined its action-led commitments to making a positive impact with the planet, communities, its people and food quality in mind.

Together with her team, she continues to propel the organisation's purpose forward, working with members from across the Canadian and global business, supplier partners and the agriculture industry, to help McDonald's meet and exceed its purpose-led goals for guests and communities in Canada.

With 15+ years of industry experience in reputation management and purpose building for brands in Canada and the U.K. such as Mondelez (Cadbury & Oreo), Coca-Cola, Pizza Hut, and DHL, Gemma has a proven ability to lead companies with corporate purposes that empower, inspire, and recognize their communities.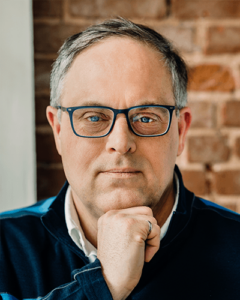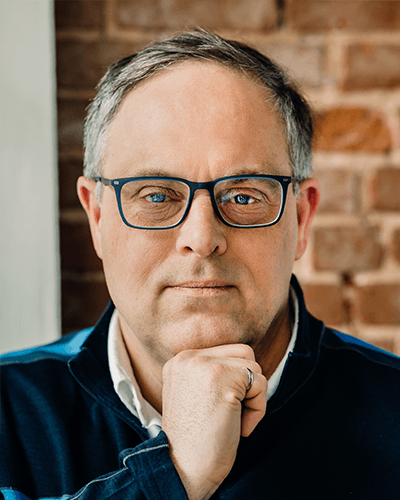 Co-Founder & Chief Technology Officer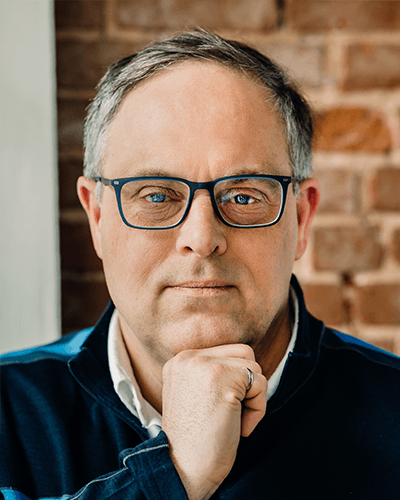 Co-Founder & Chief Technology Officer


Jean-Simon Venne is a co-founder and CTO of BrainBox AI. As a technology expert specializing in the fast and efficient migration of technological innovations to commercial applications, Jean-Simon has over 25 years of experience developing and implementing new technology to solve long-standing commercial issues in the fields of telecommunications, biotechnology, and energy-efficiency.
Prior to joining BrainBox AI, he was responsible for the successful integration of M2M technology in over 200 Smart Buildings across North America, Europe, and the Middle East. Jean-Simon holds a B.Eng. in Industrial Engineering from École Polytechnique de Montréal and a Certificate in Logistics from the University of Georgia Tech.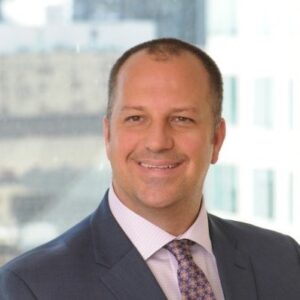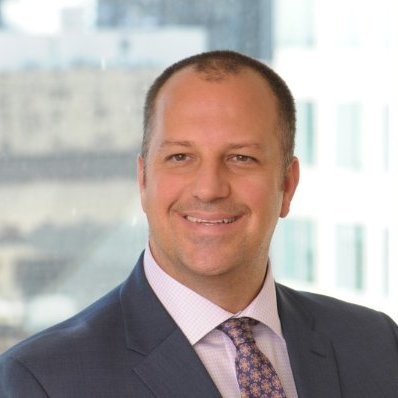 Partner, National Consumer Sustainability & Climate Leader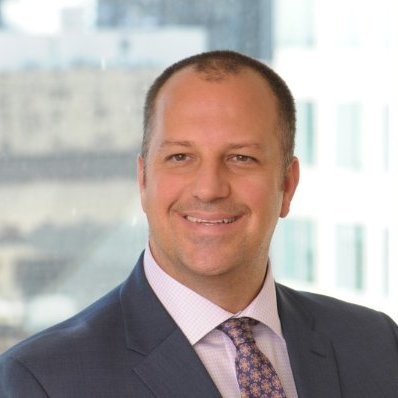 Partner, National Consumer Sustainability & Climate Leader

Joe is a Partner with Deloitte based in Toronto and is the National Consumer Leader for Sustainability and Climate. He has over 28 years of related experience and has served several consumer sub-sectors such as: automotive manufacturing and dealerships, retail, consumer and industrial products, transportation, tourism and hospitality. Joe has also held sustainability leadership roles within industries such as retail and automotive.
Joe specializes in the climate and sustainability areas of purpose and brand, strategy, supply chain, sustainable products, management systems design and implementation, assurance, risk management, governance and corporate reporting and disclosure. Joe has dedicated his professional career in sustainability and is also part of the global Consumer team at Deloitte where he works across the Americas, Europe and the Middle East helping our largest clients create value from their sustainability and climate investments.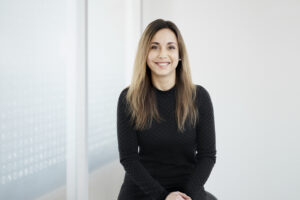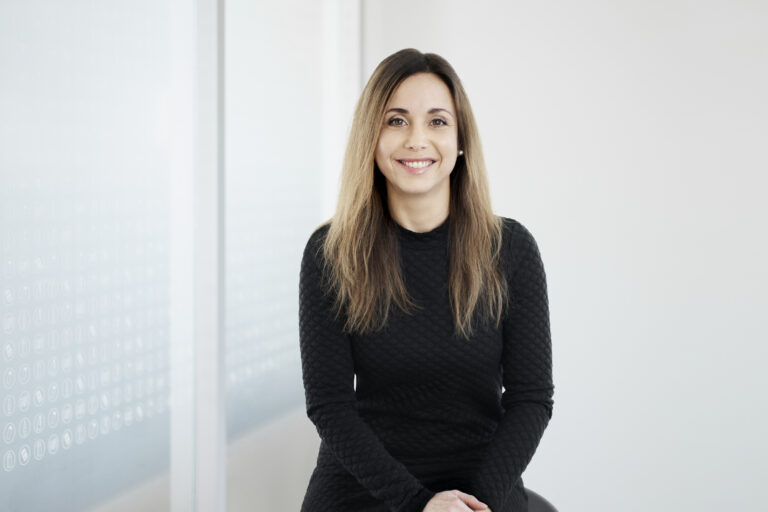 Director, Ecodesign and Circular Economy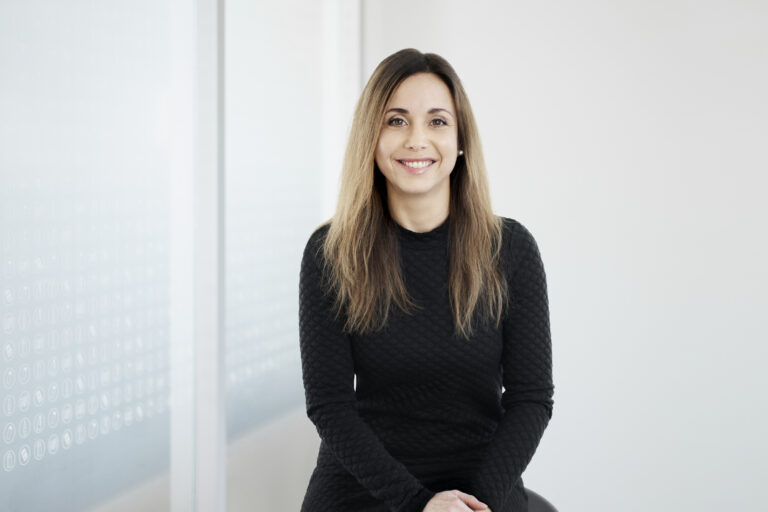 Director, Ecodesign and Circular Economy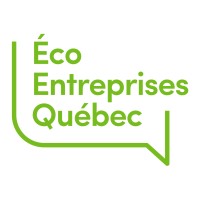 Geneviève Dionne has been a member of Éco Entreprises Québec's (ÉEQ) team since 2010, and is the architect behind the packaging eco-design and circular economy team. Over the years, her expertise has served as part of several initiatives, such as ÉEQ's Packaging ecodesign resources for businesses, as well as major projects like this documentary, a book and a creative design competition. Ms. Dionne has regular invitations as a guest speaker to share her insights on packaging eco-design, recyclability and the transformation of business practices. She holds a Bachelor in Industrial Design and a Master in Applied Sciences from the Faculty of Planning at University of Montréal. She also has a graduate diploma specializing in Management and Sustainable Development from HEC Montréal and is a visiting professor at the University of Montréal's School of Industrial Design.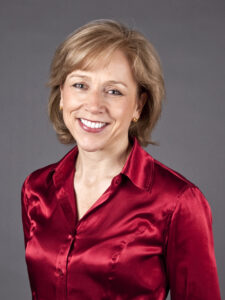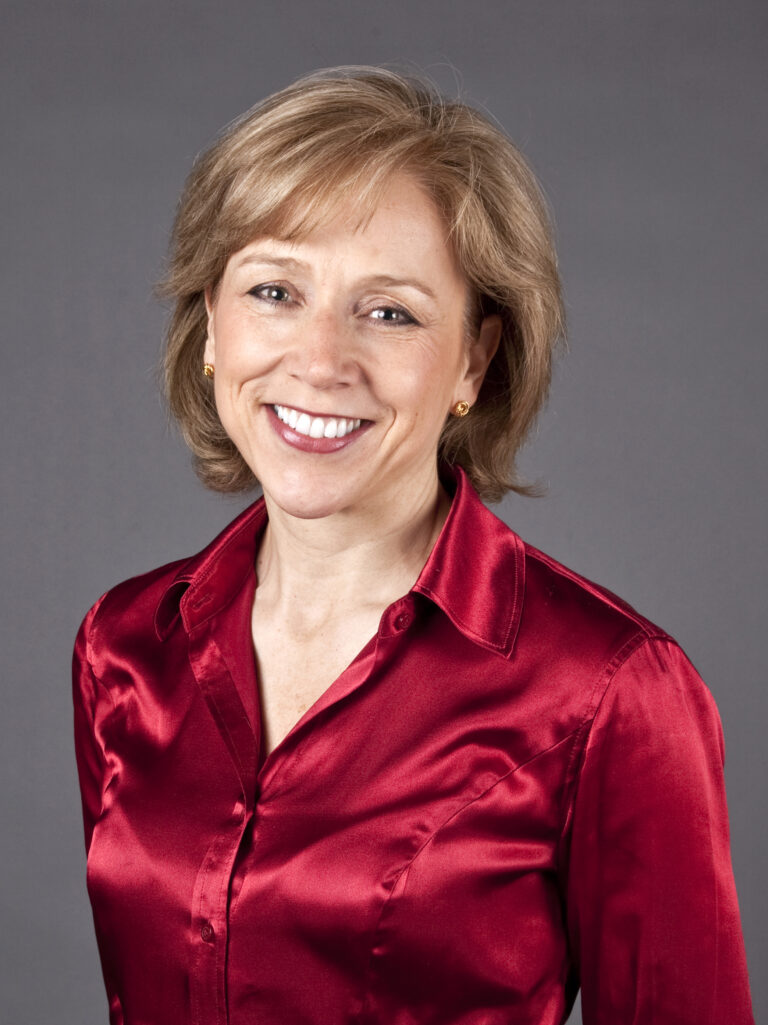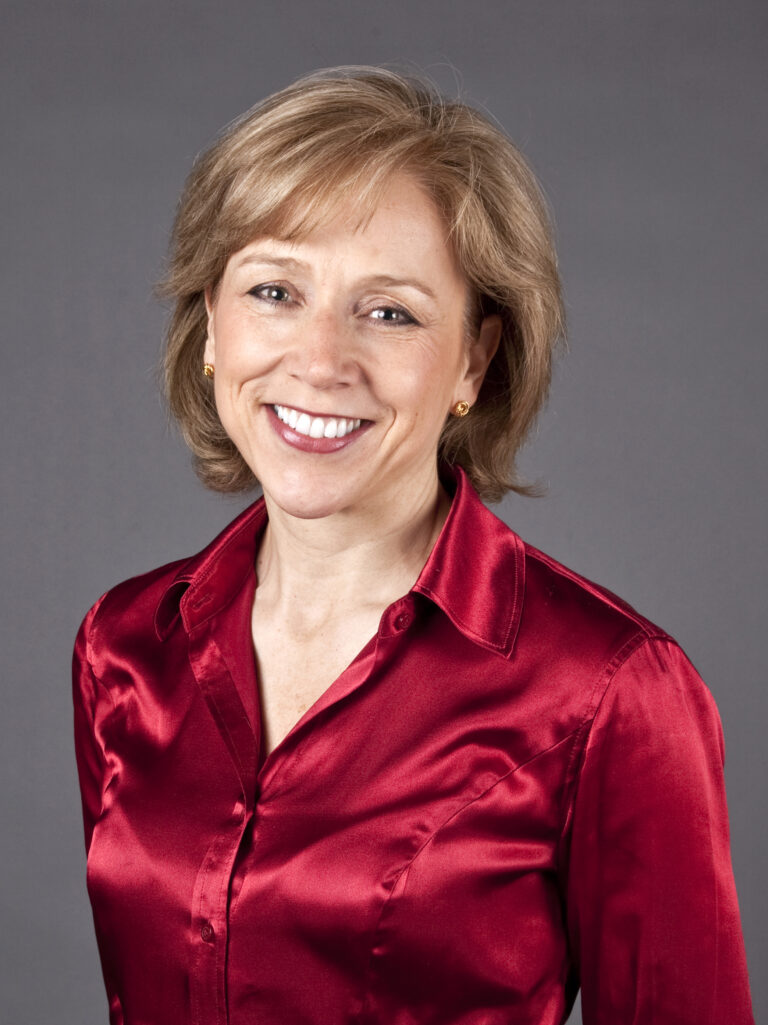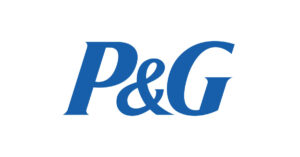 As President of P&G Canada, Geraldine is responsible for the Company's
business and operations of one of the Company's Top 10 Focus Markets.
She has oversight of almost 2000 employees across a manufacturing site
in Belleville, a distribution center in Brantford, and a general office
located in Toronto.
Since joining P&G in 1986, her career has spanned across various Sales,
Marketing and General Management positions including senior
leadership roles across Europe, Asia, IMEA and America. Geraldine has
led P&G Sales in UK & Ireland, followed by a position of Senior VP Global
Sales with responsibility for a key customer account in 12 markets. Prior
to joining P&G Canada, she was the CEO and Chairman of the Board for
P&G Central Europe.
During her career, Geraldine has championed Equality & Inclusion efforts
by addressing the gender balance in leadership roles and promoting
inclusive leadership as the unique way to succeed in the age of
disruption. UK's top trade magazine identified Geraldine as one of the
top 100 influential women in business, Canadian Grocer named
Geraldine a Star Women in Grocery in 2021, and WXN named Geraldine
as one of Canada's Top 100 Most Powerful Women in 2022.
Outside of work, Geraldine conducts an active lifestyle. Her passion is
firstly family and then sports including running (covered 4 marathons in
London, Edinburgh and Rome), theatre and restaurants.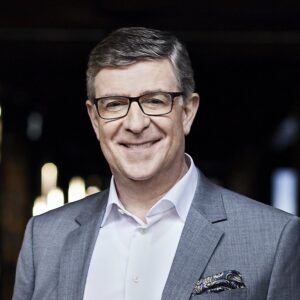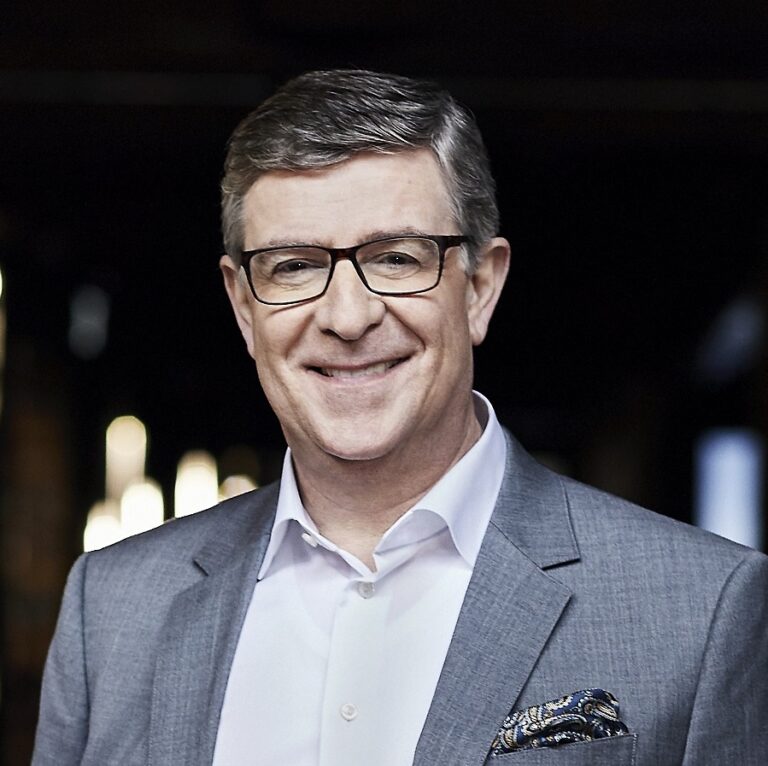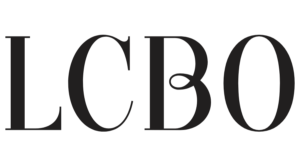 George Soleas is one of Canada's best-credentialed wine experts. He joined the LCBO in 1997 as Director of Quality Assurance after serving more than 11 years in the Canadian wine industry, taking on progressively senior leadership positions until he was named President & Chief Executive Officer in 2016. 
George's diverse education includes a BSc from McMaster University, a diploma in Oenology from U.C. Davis, as well as a MSc and PhD from the University of Toronto.  He remains committed to higher education through professional affiliations with McMaster University, Brock University, and the University of Guelph. George completed executive training through the New CEO Workshop at Harvard Business School, the Masters Certificate in Supply Chain and Logistics Management program from the Schulich Executive Education Centre, the Breakthrough Program for Senior Executives at the International Institute for Management Development (IMD) in Switzerland, and the Rotman Institute of Corporate Directors program (ICD.D). His widely published research focuses primarily on the biochemical aspects of beverage alcohol constituents and their effects on humans. 
George currently serves as a Member, Board of Directors of the Retail Council of Canada. He is also the recipient of such awards as the Ontario Imported Wine-Spirits-Beer Association's Industry Partnership Award, the Greek Wine Industry Award, the McMaster Alumni Gallery Award, and was appointed to the Jurade de Saint Emilion and Chevaliers du Tastevin wine organizations as well as the Keepers of the Quaich. 
Galen G. Weston is President and Chairman of Loblaw Companies Limited, part of George Weston Limited, a company that traces its roots back to 1882 and where he is the fourth-generation of family leaders. As the country's leading retailer, Loblaw provides Canadians with grocery, pharmacy, health and beauty, apparel, general merchandise, and financial services. With more than 2,400 corporate, franchised and Associate-owned locations, Loblaw, its franchisees, and Associate-owners employ approximately 200,000 full- and part-time employees, making it one of Canada's largest private sector employers. Mr. Weston is also Chairman and Chief Executive Officer of George Weston Limited, Chairman of President's Choice Bank, as well as a Director of Wittington Investments Limited and the Sunnybrook Health Sciences Centre. Galen holds a B.A. from Harvard University and an M.B.A. from Columbia University.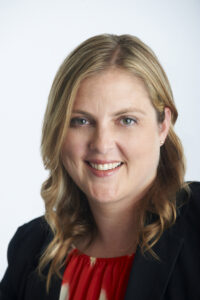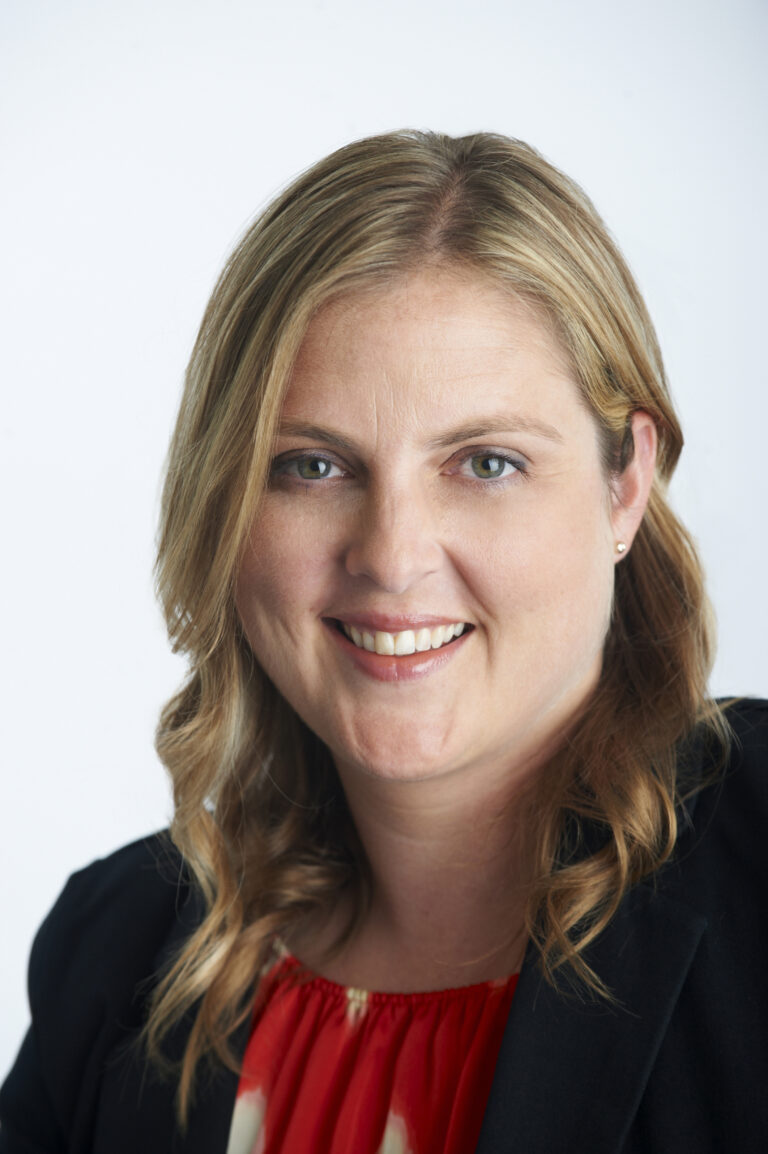 Canadian Tire Corporation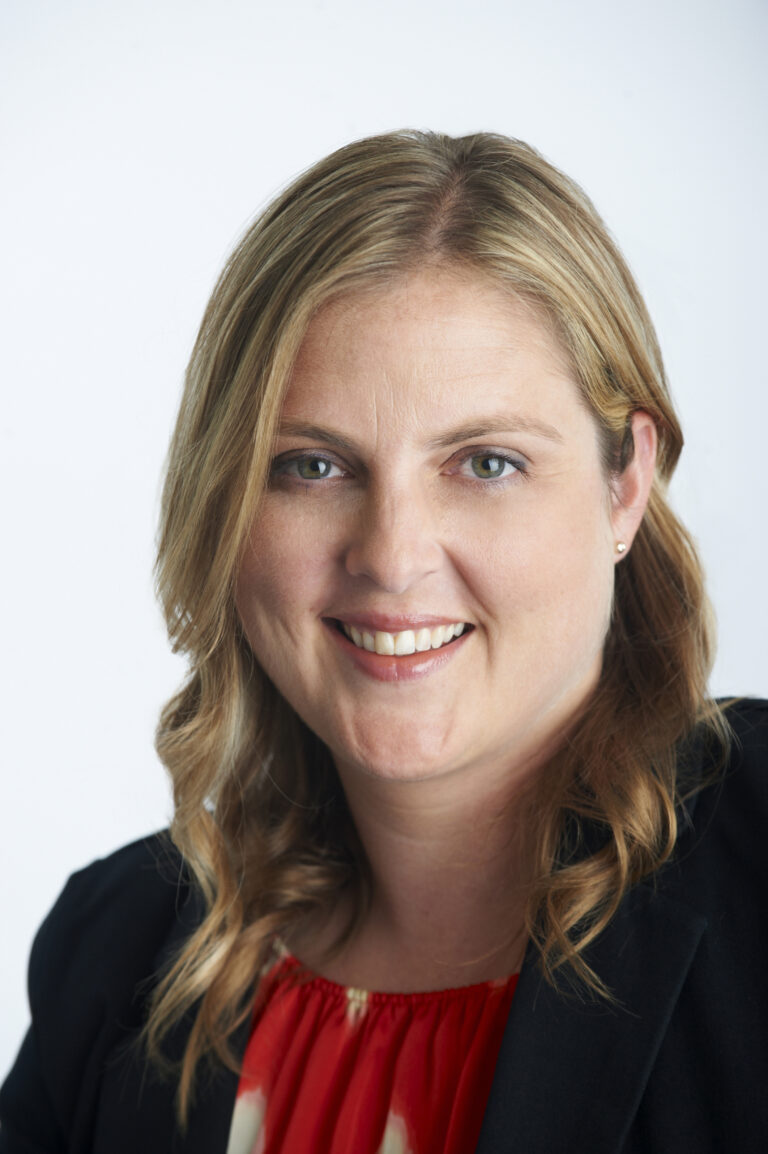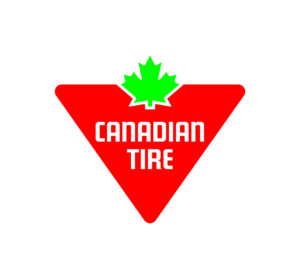 Kim is the Vice President of ESG, Community Impact and Sport Partnerships at Canadian Tire Corporation. With over 20 years' experience in marketing, communications, sponsorships and strategic planning, Kim brings a comprehensive view to purpose-lead brand building where both profit and social impact are at the center of business.
At Canadian Tire Corporation Kim is responsible for the company's strategic direction in ESG and social impact. In this enterprise-wide role her responsibilities include the strategic development and programmatic buildout of the company's CSR strategy and philanthropic spending. Kim is also responsible for the marketing and fundraising support for the company's charity partner Jumpstart and has responsibility for developing and maintaining strategic community and sport partnerships. Prior to joining CTC in 2012 Kim held various senior roles in marketing communications agencies with a particular focus on the retails food & beverage and hospitality sectors. She is a graduate of the University of Toronto and hold a postgraduate Humber College.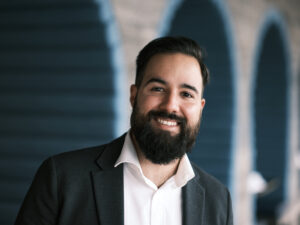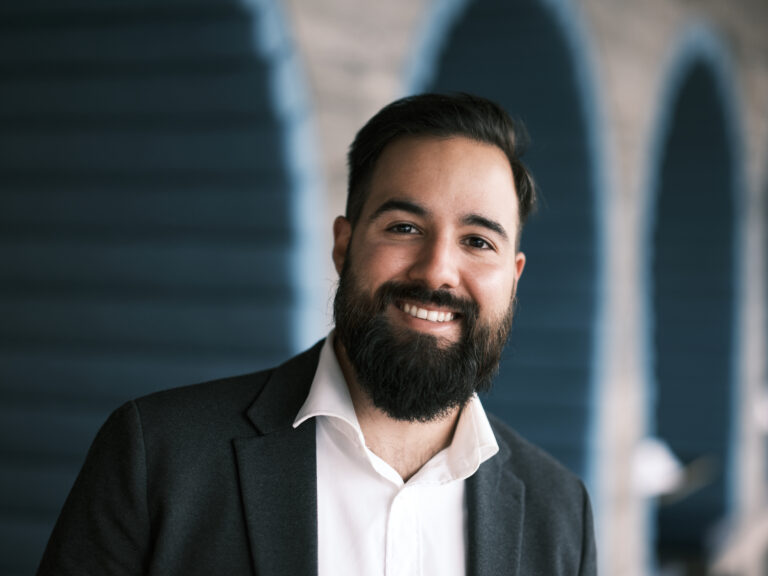 Account Executive, Google Cloud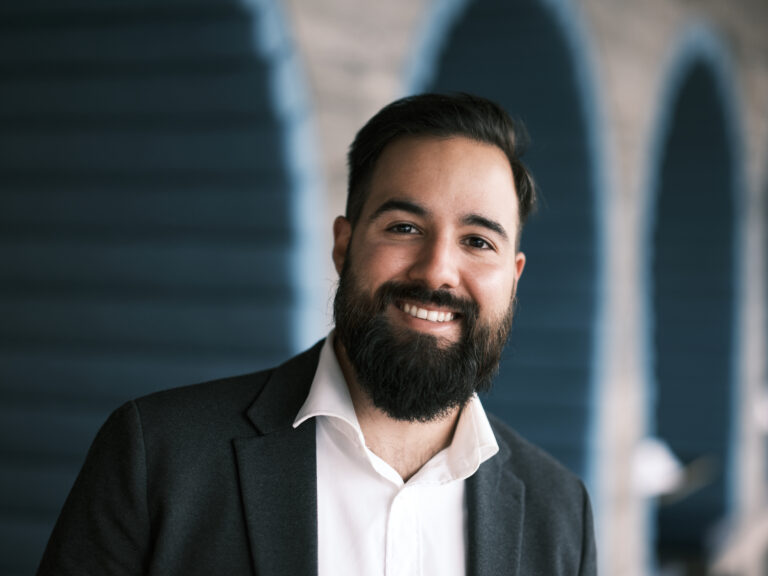 Account Executive, Google Cloud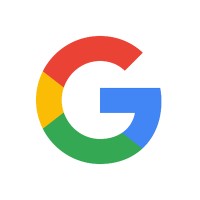 Nick Venditti spends his time at Google partnering with enterprises to bring the best of Google Cloud to accelerate transformation amongst the largest retailers in Canada. . Nick discovered his passion for sustainability while spending time in the mountains as a competitive snowboarder. He saw his environment change around him and has been an advocate for sustainability ever since. Over the past 3 years at Google, Nick has lived at the intersection of technology & sustainability in the pursuit to both educate & enable Canadian enterprises to leverage technology to meet and accelerate their sustainability goals.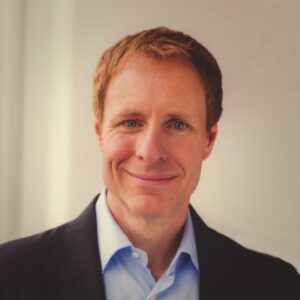 VP, Sustainability and Shared Value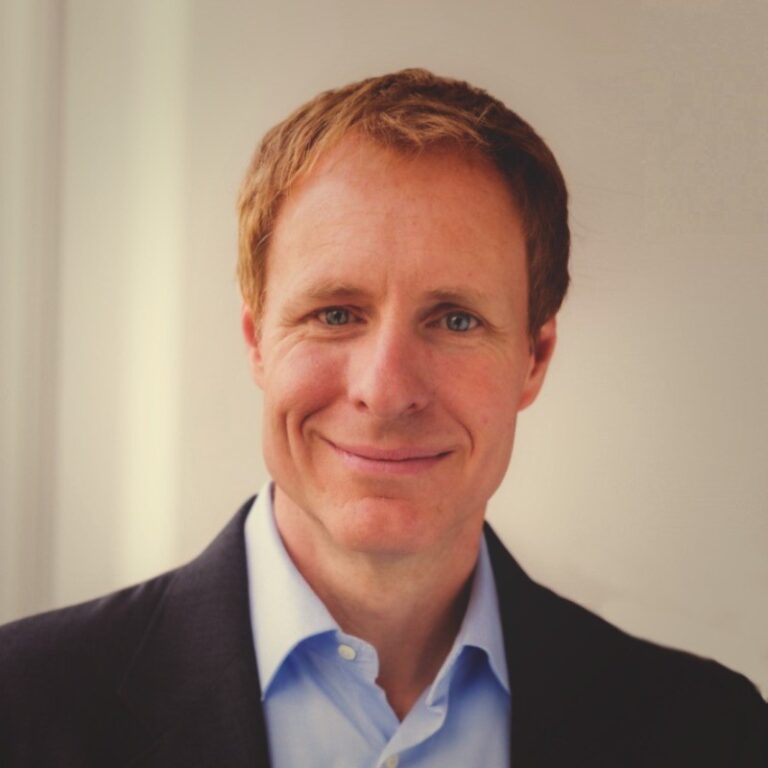 VP, Sustainability and Shared Value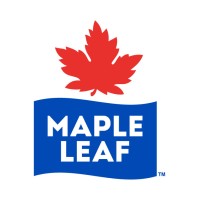 Joe McMahan oversees strategy and initiatives to maintain and enhance Maple Leaf Food's position as an environmental leader in the protein industry. His work includes leading and developing the team that maintains Maple Leaf Food's carbon neutrality status, the development of strategy and action plans to meet or exceed the company's environmental footprint reduction goals, and coordination across the business to manage sustainability-related engagement and communications.
Prior to joining Maple Leaf Foods, McMahan oversaw programs, projects, and partnerships to create and advance the U.S. Dairy Stewardship Commitment, a sustainability framework now adopted by over 75% of the U.S. milk supply. Prior to joining the Innovation Center, McMahan was a sustainable agriculture program manager for The Coca-Cola Company, worked in Indonesia on a sustainability-focused project with Mars Incorporated, and spent four years in East Africa improving livelihoods for smallholder and subsistence farmers. McMahan holds a bachelor's degree in business from Auburn University and a master's in business administration from Duke University focused on sustainability, strategy and social entrepreneurship.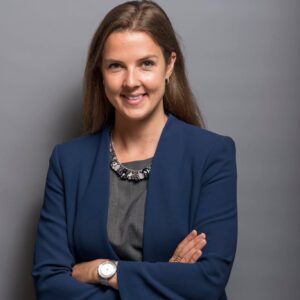 Environment, Conservation and Parks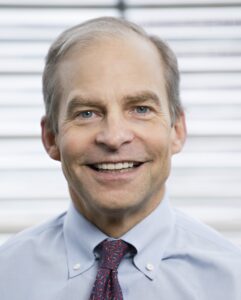 CEO, Chairman, and Chairman of the Board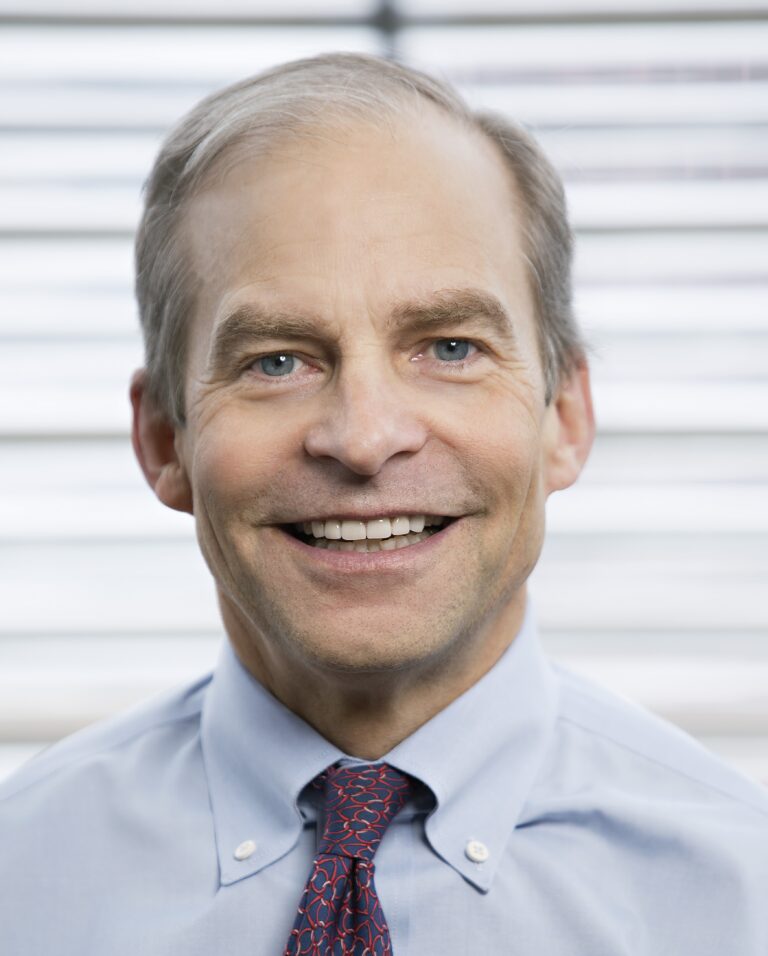 CEO, Chairman, and Chairman of the Board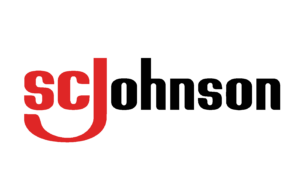 Fisk Johnson joined SC Johnson in 1987 and he has served in a variety of management and marketing
positions, both domestically and internationally, and was appointed CEO in 2004.
Fisk currently serves on the Board of Directors of The Consumer Goods Forum. He has also served on the boards of Conservation International, the World Business Council for Sustainable Development, and Conservation International's Center for Environmental Leadership in Business. Fisk has been privileged to serve on two federal advisory committees—as a member of the U.S. President's Council of Advisors on Science and Technology from 2019 to 2021 and as a member of the office of the U.S. Trade Representative's Advisory Committee for Trade Policy and Negotiations from 2002 to 2010 and again
from 2011 to 2023.
Fisk holds a Bachelor of Arts in Chemistry and Physics; a Master of Engineering; a Master of Science in Physics; a Master of Business Administration; and a doctorate in Physics, all from Cornell University. He served on the Cornell University Board of Trustees from 1993 to 2001 and now is a Trustee Emeritus and Presidential Counselor. He has also served on the University of Chicago's Physical Sciences Division Council since 1996.
In addition to leading SC Johnson, Fisk has more than 20 years' experience as managing director of a private technology-oriented venture capital business.
Fisk is a passionate advocate for sustainability and leads SC Johnson's environmental efforts focused on carbon reduction, greener chemistry, ingredient transparency, and reducing plastic waste.
For example, Fisk has travelled all over the world studying the plastic waste problem. He has personally collected and studied microplastic in the environment, from the Arctic to the Strait of Magellan, to the Sahara Desert. He has been scuba diving for 50 years and has witnessed dramatic change in the health of our ocean ecosystems. He has also visited numerous recycling facilities, plastic suppliers, and component manufacturers across the globe—all of which has informed his sense of urgency about the need to address the plastic waste crisis head-on.
SC Johnson has a long history of working to find solutions to the plastic waste issue—beginning with our own products. The company launched its first recycled bottle in 1987. Twelve years ago, we launched concentrated refills for our trigger cleaners so that consumers could use their trigger spray bottles dozens of times. Today, the company continues to provide more sustainable options for our products. In the case of our Ziploc® brand storage bags, we have launched a highly reusable version made from silicone, a compostable version, and a paper version. And there are many other examples of more sustainable product innovations.
Another example of a recent initiative is The Blue Paradox exhibit that SC Johnson has created and
sponsored at the Museum of Science & Industry in Chicago to highlight the plastic pollution problem in
our oceans. Presented in partnership with Conservation International, The Blue Paradox is an
immersive experience on the ocean plastics crisis. Access the QR code to learn more.
But the pace of change has been slow. Fisk strongly believes that to accelerate progress, the business
community cannot solve this problem alone—it will take business innovation, better and smarter
government regulation, scale and technological innovation in recycling systems, and even more
sustainable behaviour by consumers. For this reason, Fisk is a strong proponent of Extended Producer Responsibility regulation that supports expanded recycling access and collection and helps fund recycling infrastructure development.
Fisk and SC Johnson have received numerous awards for environmental and social leadership, including the Presidential Green Chemistry Award, the Environmental Protection Agency's Lifetime Atmospheric Achievement Award, multiple EPA Green Power Leadership Awards, Committee Encouraging Corporate Philanthropy's Force for Good Award, the World Environment Center's Gold Medal Award for International Corporate Achievement in Sustainable Development, the International Leadership Award from the U.S. Council for International Business and two honorary doctorates, among many others.
Fisk is a devoted father who enjoys spending a great deal of time with his daughter. He's an accomplished pilot with more than 2,000 hours with glider, sea plane, instrument, muti-engine, and C550 type ratings. He is also an avid scuba diver, and enjoys many outdoor sports.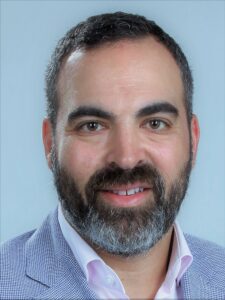 Minus Global International
Samer has been developing international ventures and privately financed infrastructure in waste management and sustainability for 15 years. Based in Dubai, Samer founded the largest waste management company in the Middle East, Bee'ah, with an initial capital raise of $220 million, growing the team from 3 to 1600 people with annual revenues of $ 110 million. He has recently advised such multinationals as Nestle, Samsung, Etihad Airways, and Merck Pharmaceuticals on alignment of their environmental and financial performance.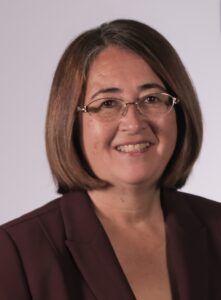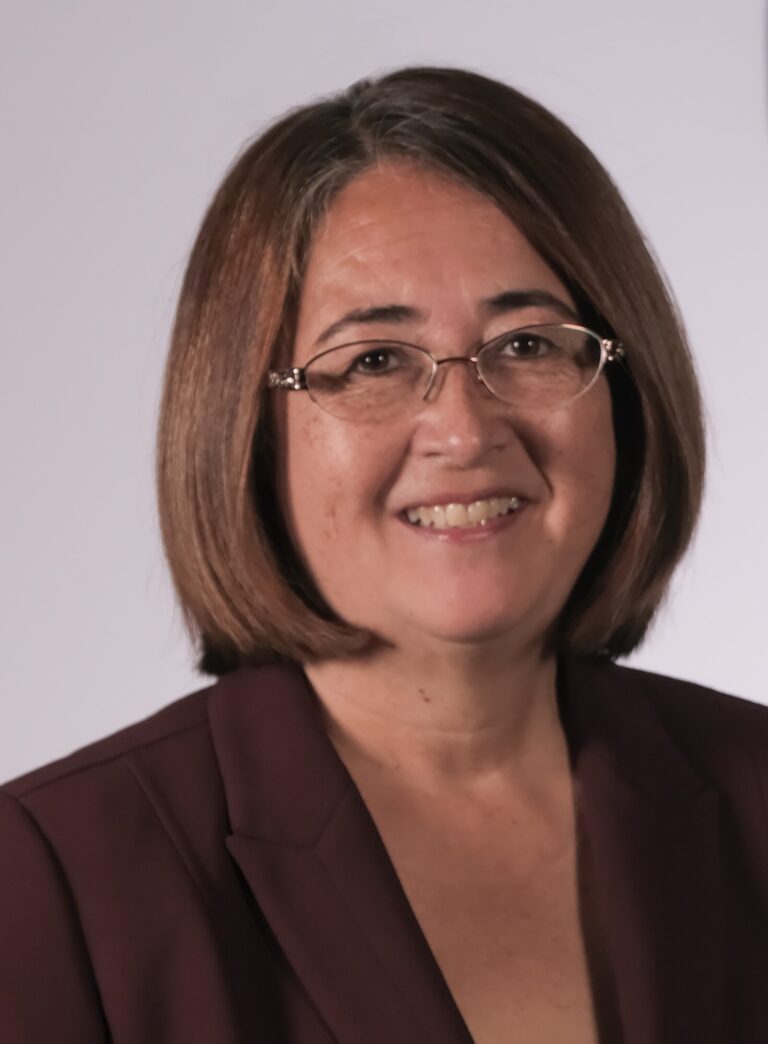 AVP , Product Stewardship
Canadian Tire Corporation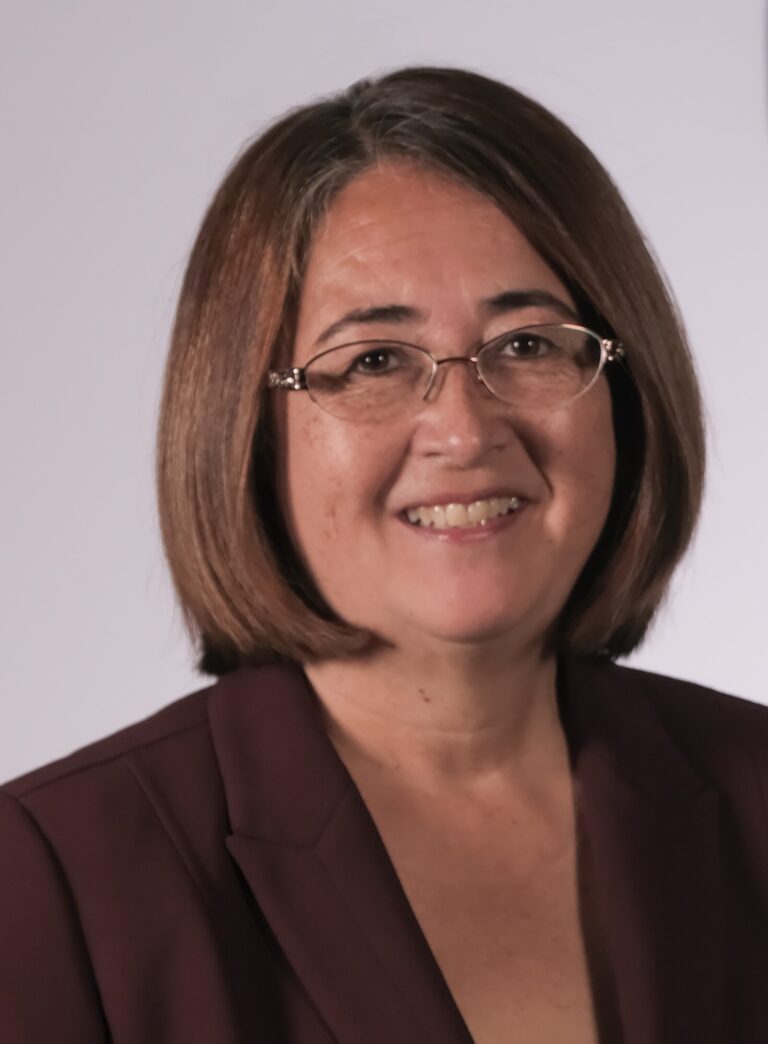 AVP , Product Stewardship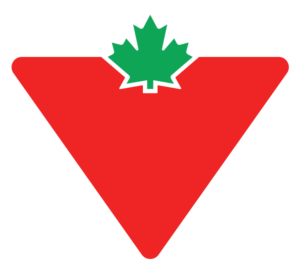 Kimi Walker leads a team that manages product safety and compliance, responsible sourcing, and environmental stewardship across the Canadian Tire family of companies. In addition, she drives circular economy initiatives by sharing internal and external best practices, finding collaborative partners and celebrating our many successes.
Kimi also actively participates as a Board Member of the Canadian Electrical Stewardship Association, as a Board Member of the Trade Facilitation Organization, and as Treasurer of Nirapon, an organization to drive a culture of worker safety in Bangladesh.
Kimi joined Canadian Tire Corporation in 1994 as a Financial Analyst and has contributed to a number of different functions within Canadian Tire, including Retail Finance, Retail Strategy, Financial Systems, Business Intelligence, Sourcing, Product Quality and Reverse Flow. Prior to coming to Canadian Tire, Kimi taught English for two towns in Ehime, Japan and earlier had been a Marketing Services Analyst for Petro-Canada Retail.
Kimi has an MBA in International Business from McMaster University and a Honours Bachelor of Business Administration from Wilfrid Laurier University.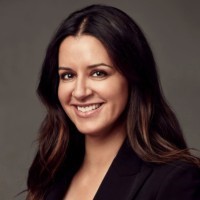 Senior VP, Digital Retail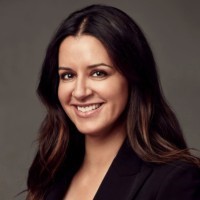 Senior VP, Digital Retail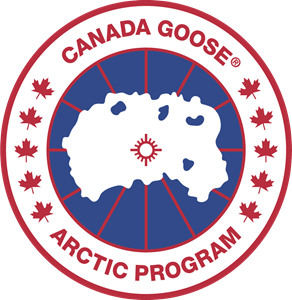 A digital executive with experience in retail, tech, telco, and finance. Known for transforming brands by addressing consumers' ever changing needs. Proven track record of achieving ambitious growth targets through innovative thinking and building high performing teams.
Specialties: Multi-Channel Marketing, Driving Return on Investment, Brand Turnaround, Ecommerce, Business Growth & Planning, Analytics, Customer Experience
Launched eCommerce at Hudson's Bay
Launch eCommerce at Holt Renfrew
Launched ReSale at Canada Goose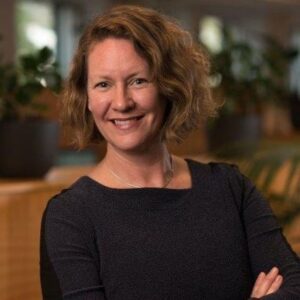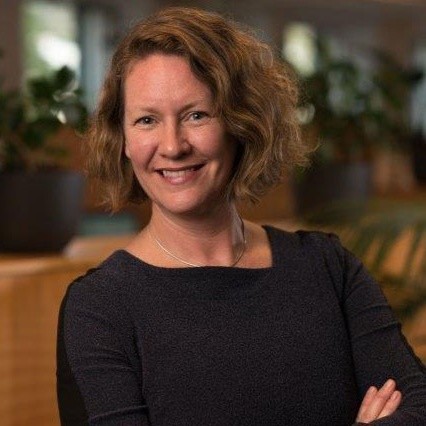 Managing Director, Sustainable Investment, Public Markets
Manulife Investment Management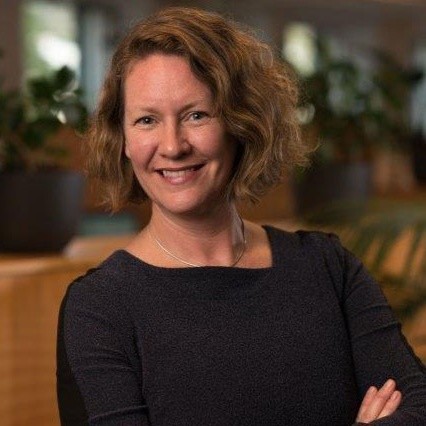 Managing Director, Sustainable Investment, Public Markets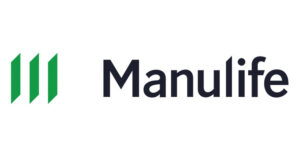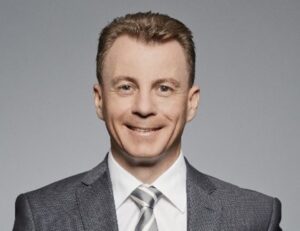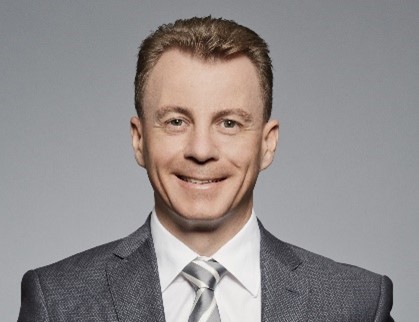 Reconomy Comply Division and Reverse Logistics Group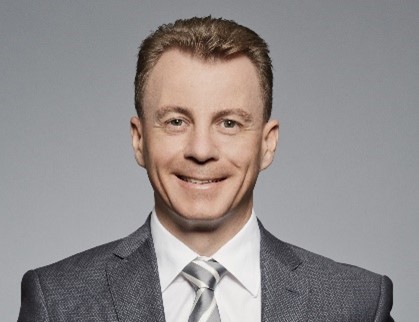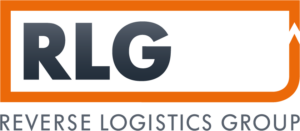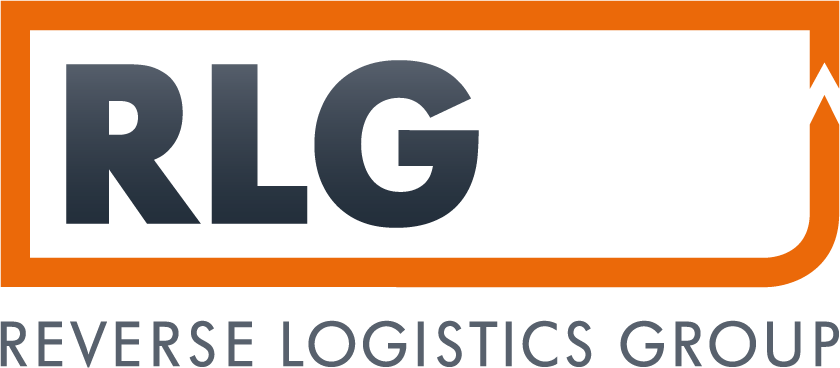 Patrick Wiedemann is heading the RLG Group with its global subsidiaries as the CEO since January 2012. The industrial engineering graduate joined RLG initially as Chief Financial Officer in June 2010. Since RLG became part of the Reconomy Group, Patrick Wiedemann has also taken over the role as the CEO of the Reconomy Comply Division, covering the Reconomy Group companies Valpak and Noventiz, beside RLG.
At RLG, he has formed the Group into its present structure as an innovative solution provider for reverse processes along the whole product lifecycle. While expanding RLG's core businesses in Europe, he grew the presence of the Group in the US and was opening new markets in Latin America, China, India, Asia Pacific and recently Canada. With this RLG transformed into a leading global player in its markets while being further positioned as an enabler for Circular Economy Solutions for influential organizations and governments.
Before joining RLG, Patrick Wiedemann was in the position as CFO at Data Modul AG with additional responsibility for international business for over 10 years. At the beginning of his career, he held various positions in Finance and Controlling within the Hilti Group in Germany and China. Mr. Wiedemann holds a diploma of Industrial Engineering and Business Administration from the München University of Applied Sciences.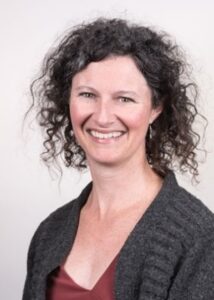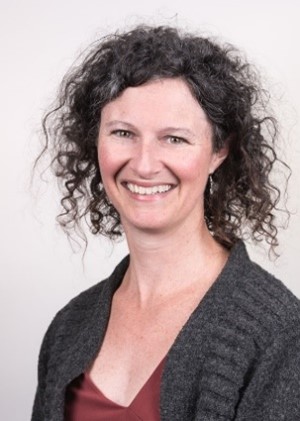 Associate Assistant Deputy Minister of the Environmental Protection Branch (EPB)
Environment and Climate Change, Canada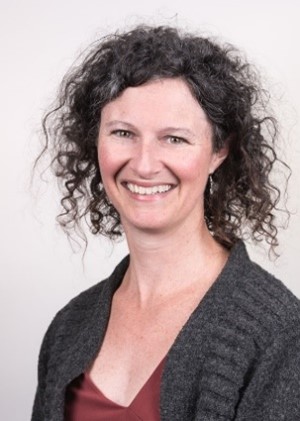 Associate Assistant Deputy Minister of the Environmental Protection Branch (EPB)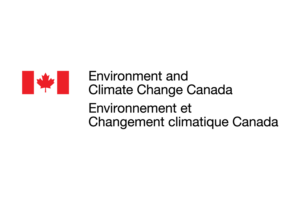 Megan Nichols was appointed Associate Assistant Deputy Minister of the Environmental Protection Branch (EPB), Environment and Climate Change Canada, as of January 10, 2023.  She joined ECCC from Transport Canada, where she spent four years, first as the Director General of Environmental Policy, and then as Associate Assistant Deputy Minister, Policy.
Prior to her time at Transport Canada, Megan was Director General in the Lands and Minerals Sector at Natural Resources Canada, with responsibility for the leadership of Canada's mining policy. From 2012-2017, Megan held a number of positions at Public Safety Canada, focused mainly on international and Canada-U.S. border and security issues.
Megan spent six years designing and managing public infrastructure funding programs at Infrastructure Canada. From 1999 to 2004, she worked in the Canadian Heritage portfolio.
Megan holds a Master's degree in History from Queen's University. She lives in Chelsea, Quebec with her family and is an avid hiker, canoeist and cross-country skier.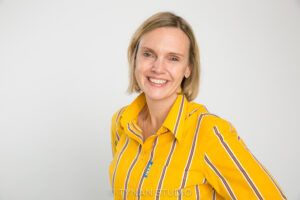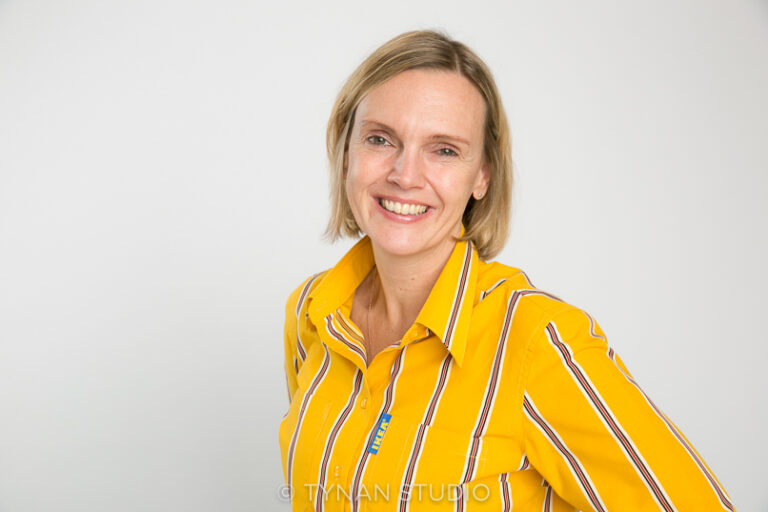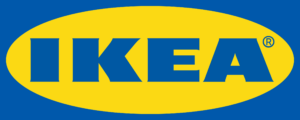 Ikea is a world-leading home furnishing retailer. For more than 40 years, Canadians have welcomed IKEA into their homes, and have been strong supporters of the IKEA brand, product range and its vision "to create a better everyday life for the many people". In her role, Heléne is responsible for the integration and implementation of the IKEA People & Planet Positive sustainability strategy. She leads the climate-positive, people-focused agenda across all Canadian markets and customer meeting points, including stores and fulfillment units. She also facilitates locally relevant community collaborations that further the brand's sustainability ambitions and goals.

Heléne brings nearly two decades of diverse experience from across the IKEA organization to her current role having held leadership roles in Sweden, China and Canada. She is regarded for her leadership and drive for continuous improvement. She holds a Master of Science from Sweden's Lund University and currently lives in Edmonton, Alberta.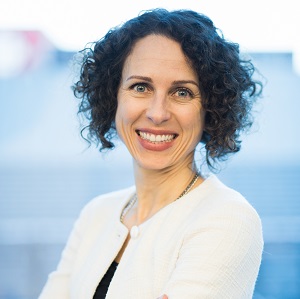 Managing Director, Sustainable Finance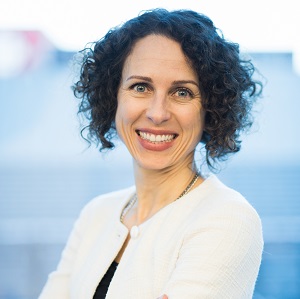 Managing Director, Sustainable Finance
Sarah Thompson is Managing Director, Sustainable Finance at RBC Capital Markets. As part of the Sustainable Finance Group, Sarah works closely with the growing number of institutional, corporate and government clients globally who are integrating Environmental, Social and Governance (ESG) considerations into their organizational strategy, investment process and disclosures.
Sarah joined RBC in 2011 as the bank's first Green IT Manager. In 2013, she moved to RBC's Corporate Sustainability Team to oversee enterprise-wide operational footprint reduction initiatives, produce ESG disclosure and support business units with the development of sustainable financial products and services. In addition, Sarah partnered with RBC's Corporate Treasury Group to establish RBC's Green Bond Program. The bank issued its inaugural Green Bond in April 2019 following the publication of its Green Bond Framework outlining the process for Green Bond issuance and reporting.
Sarah represents RBC Capital Markets on Canada's Sustainable Finance Action Council (SFAC) Taxonomy Technical Expert Group, the International Capital Market Association (ICMA) Climate Transition Finance Working Group and the London Stock Exchange (LSE) Sustainable Bond Market Advisory Group (SBMAG). She is also a Vice Chair of the CSA Group-led Transition Finance Technical Committee.
Sarah is based in Toronto, Canada. She holds a Bachelor of Commerce in Economics from McGill University and an MBA in Sustainability from York University's Schulich School of Business.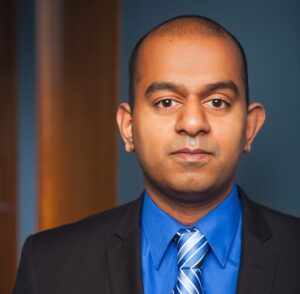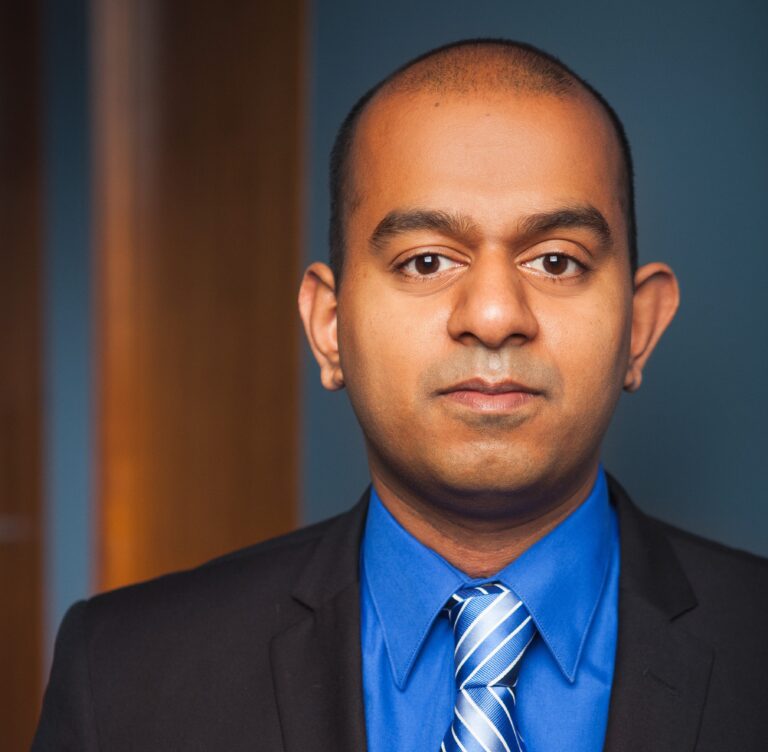 Packaging Sustainability Policy Manager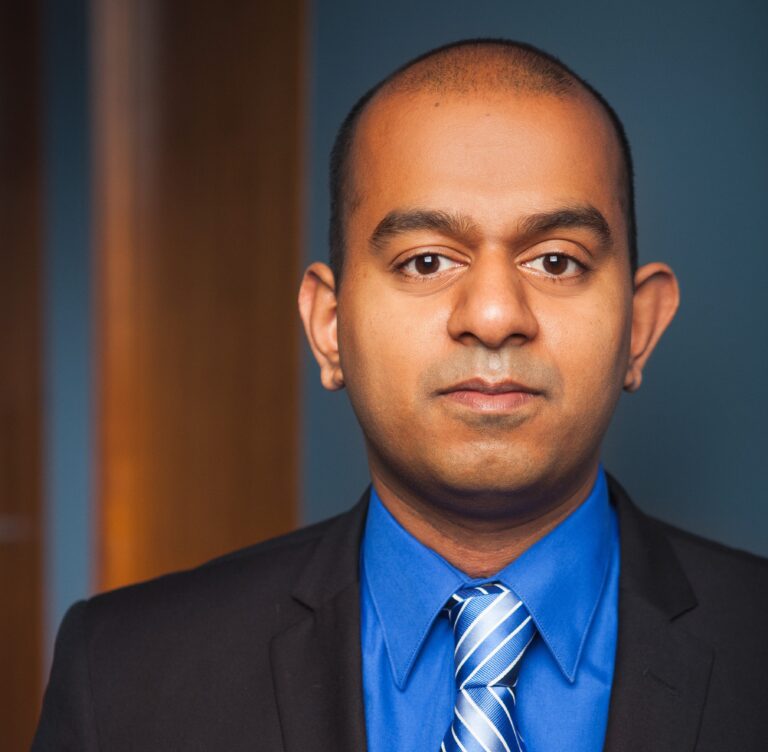 Packaging Sustainability Policy Manager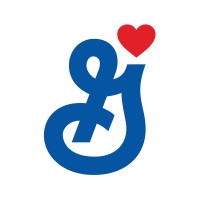 Neil Menezes is the Packaging Sustainability Policy Manager with General Mills. He is supporting the
company to achieve its packaging goal of designing 100% recyclable or reusable packaging by 2030
through effective policies and programs. Prior to joining General Mills, he worked for over 10 years as a
consultant in the recycling and waste management industry. He has worked closely with a broad range
of stakeholders including brand owners, municipalities, producer responsibility organizations (PROs),
associations, and government agencies in Canada, the US, Europe and South America.
Additionally, Neil has been extensively involved in extended producer responsibility (EPR) programs in
Canada. He was involved in the data collection and verifying of municipal cost and tonnage data for
Ontario, Manitoba and Saskatchewan. Neil has also been involved in developing and updating recovery
and financial fee models for multiple PROs. He also has on-the-ground experience having conducted
various inbound and MRF audits to better understand how packaging flows through recycling systems.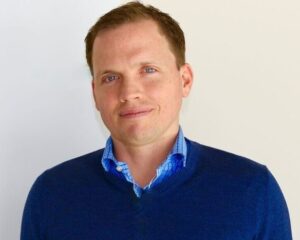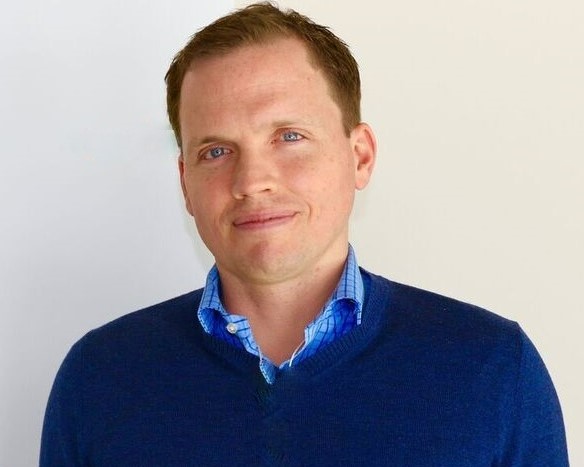 VP of Sustainability, Social Impact & Government Relation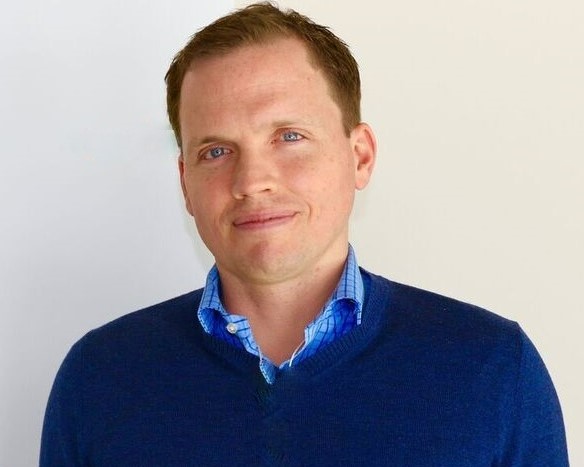 VP of Sustainability, Social Impact & Government Relation
Alain is a corporate affairs professional currently serving as Vice President – Sustainability, Social Impact and Government Relations for Loblaw Companies Limited.
In his role Alain oversees the sustainability and community investment efforts for Loblaw and the communities it serves from coast to coast,
Prior to joining Loblaw, Alain held senior political roles at the provincial and federal levels in both government and opposition.
Alain is currently the Vice Chair of Circular Materials and has served on many boards and councils including Multi-Material B.C. (Recycle BC), National Farmed Animal Health and Wellness Council, and the Loblaw Scholarship Fund.
Alain is a Western University alum where he studied Political Science and History. He is a proud native of North Bay, ON. He and his wife live in Toronto with their three children.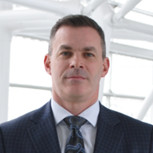 Jonathan Duguay-Arbesfeld
Managing Director, Investments
Canada Infrastructure Bank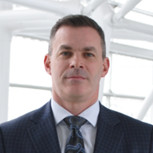 Jonathan Duguay-Arbesfeld
Managing Director, Investments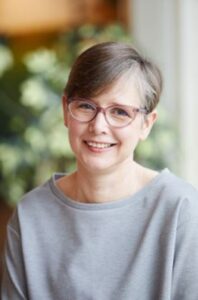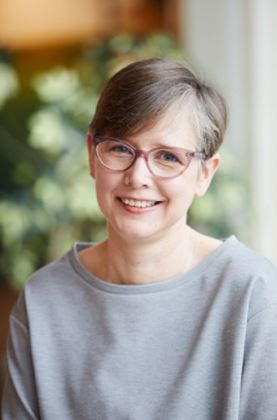 CSCMP, Customer Fulfilment Sourcing Manager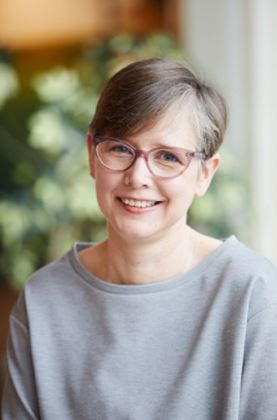 CSCMP, Customer Fulfilment Sourcing Manager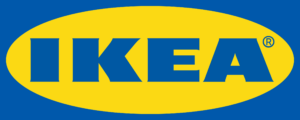 Crystal Rasa has over 20 years of procurement and supply chain experience that began in the interior design and hospitality industries. Her passion for procurement and the supply chain began while obtaining her Bachelor of Design degree and led to her earning a Certified Supply Chain Management Professional (CSCMP) accreditation. Since joining IKEA Canada in 2019 as Customer Fulfilment Sourcing Manager, Crystal has expanded her focus to include sustainable and zero-emission transport practices and she is supporting the organization achieve the goal of 100% zero emission home deliveries by 2025. IKEA Canada, together with its Service Provider Partners, commenced the first deliveries with electric vehicles in December 2021. Currently, Crystal is managing a portfolio of Final Mile and Parcel delivery service contracts with coast-to-coast coverage.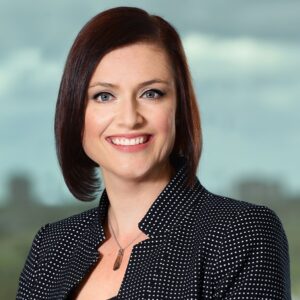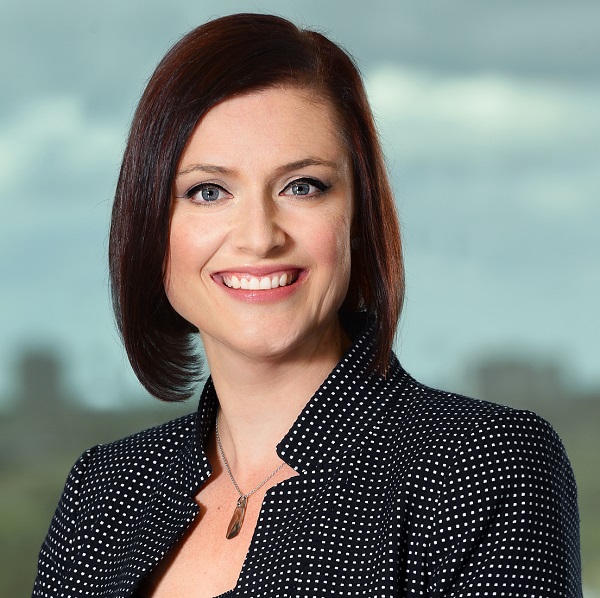 VP, Environment, Social, Governance (ESG)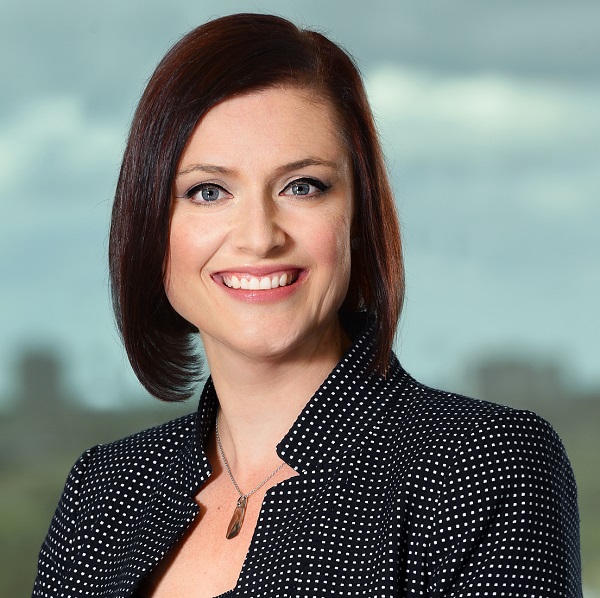 VP, Environment, Social, Governance (ESG)
Appointed in 2022, Carrie has a key leadership role in Canada Post's ESG strategic vision to deliver sustainable and responsible growth and value, moving the company from its current state to one of deeper maturity in this area. In this role, Carrie is critical in supporting the company's objective to evolve the ESG strategy and integrate it into all areas of the business. This effort builds ESG value-based principles into planning, decision making and execution across the Corporation. Since joining Canada Post in 2006, Carrie has held a variety of progressively more responsible positions, including manager roles in Product Development, Process Design & Continuous Improvement, and End-to-End Projects with Address Management. She was also Director, Digital Integration; General Manager, Integration and Planning; and, most recently, Executive Chief of Staff to the President and CEO. Carrie received her Bachelor of Commerce (Honours) in Marketing and International Management from the University of Ottawa. She also completed the Rotman course "Sustainability Leadership: Innovation for Growth."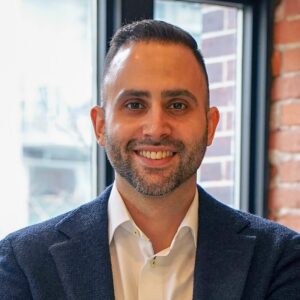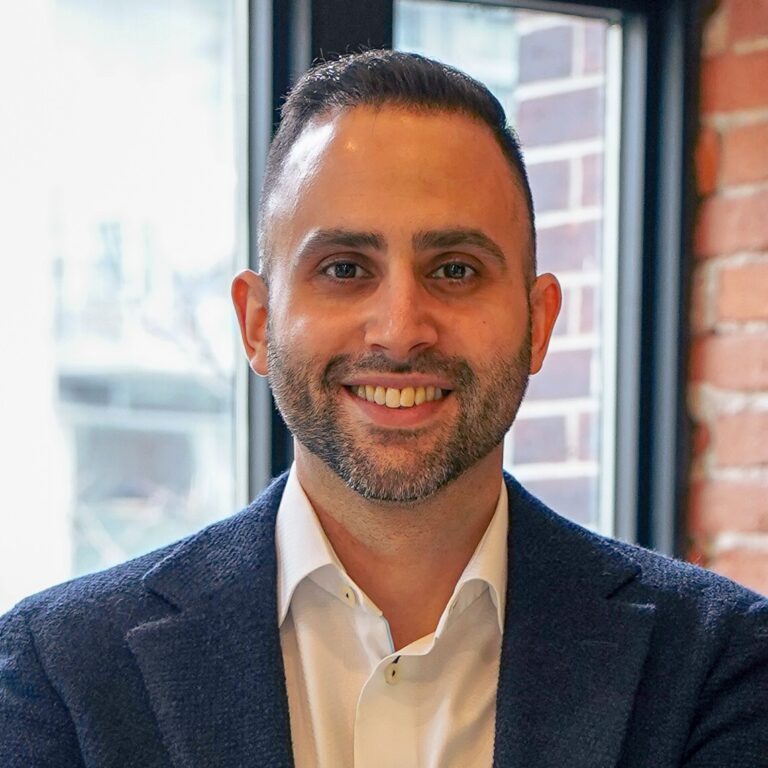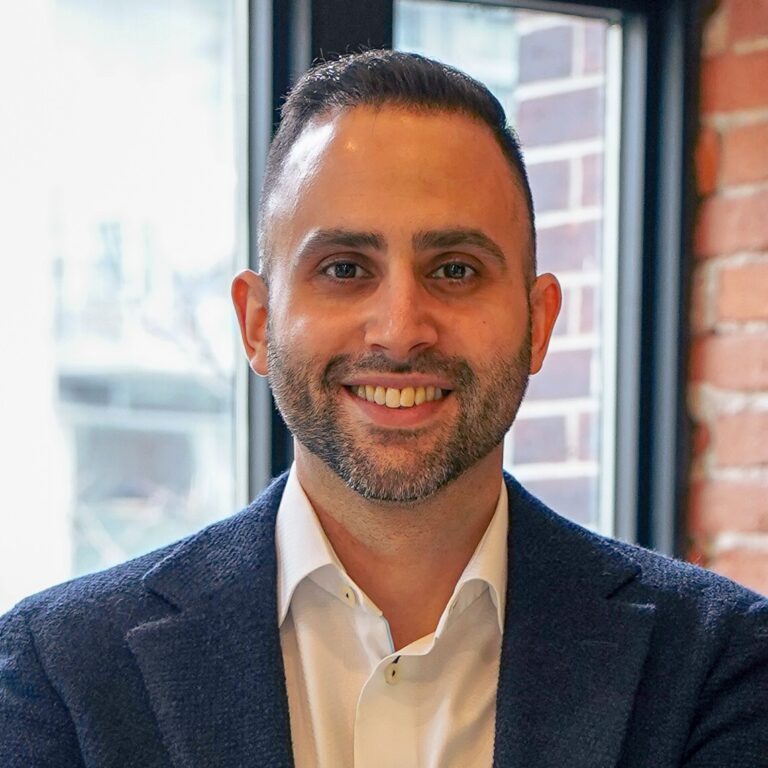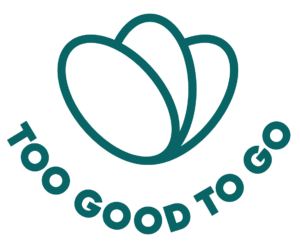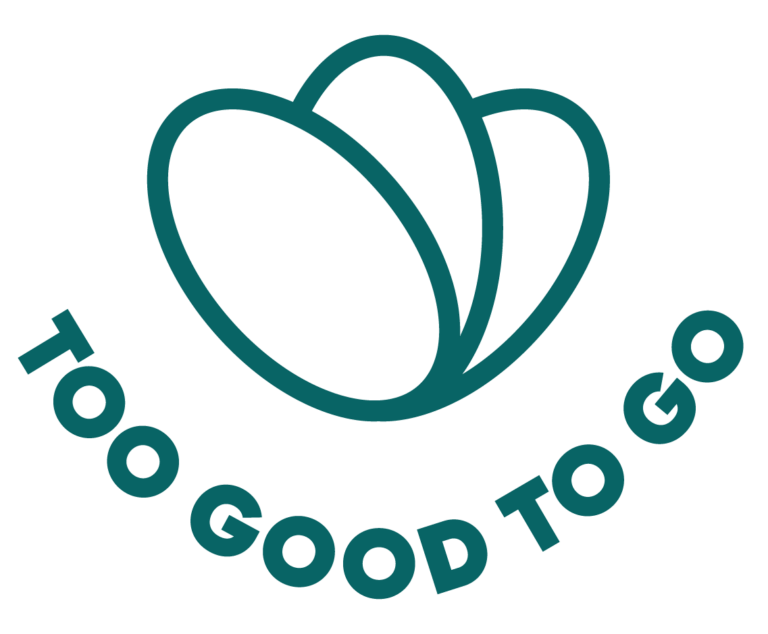 Sam Kashani is the Country Director of Too Good To Go, the world's number one app for fighting food waste, and is championing the movement into the Canadian market.
Sam moved to Toronto as a first generation immigrant more than 23 years ago. His first job in Canada was in the foodservice industry where he saw first hand that consumer demand for speed and selection had a devastating by-product of increasing food waste! Since then, his love for food has taken him to more than 20 countries around the world discovering many new cuisines, transforming his relationship with food from "love" to "respect". Sam is a graduate of Wilfrid Laurier University with a business degree and an MBA in Strategic Management and has held multiple leadership positions in both global and scale up organizations. He was also named Marketing Magazine's "30 under 30". He has always focused on balancing performance with purpose and is determined to kick off this movement in Canada and empower Canadians coast to coast to join the fight against food waste.

Director, Environmental, Social and Governance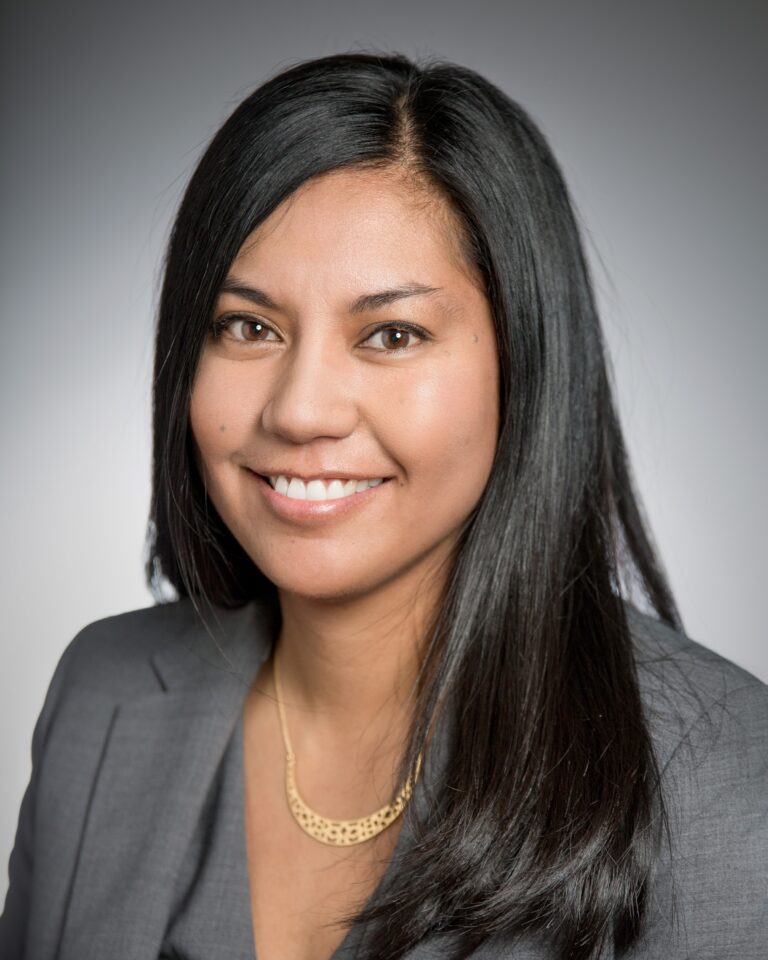 Director, Environmental, Social and Governance

Mary de Guzman is the Director of ESG at Sleep Country where she oversees the development and implementation of ESG strategy and goals for Sleep Country and its family of brands. Through her leadership, Mary is helping Sleep Country turn its strategy into action across the company's four critical ESG pillars: Sleep Well, People Well, Earth Well and Govern Well. Mary is an industry leader with 20 years of experience in sustainability, strategic philanthropy, impact measurement and reporting with global brands. She holds an honors B.Sc. in Biology from McMaster University, a Risk Management Certificate from University of Toronto, a Diploma in Environmental Management from Niagara College, and the LEED Green Associate credentials.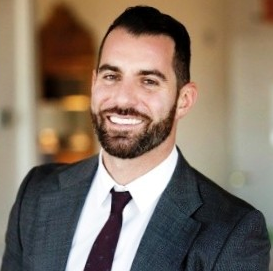 Director, Environmental Sustainability Programs
The Estée Lauder Companies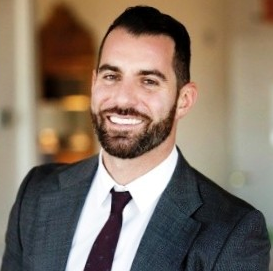 Director, Environmental Sustainability Programs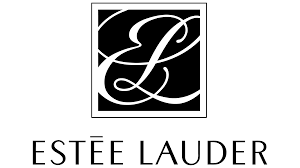 Jonathan Farkouh serves as the Director of Environmental Sustainability Programs at The Estee Lauder Companies, Inc. In this pivotal role, he spearheads the implementation of programs aimed at supporting the company's commercial regions and value chain in their pursuit of ambitious ESG goals. Jonathan's expertise extends to Science Based Targets, sustainable building practices, and energy conservation. Jonathan's journey into the field of sustainability begun during his studies pursuing a Masters of Urban Planning at McGill University. With over eight years of experience in GHG accounting and corporate sustainability strategy, Jonathan has been at the forefront of driving enterprise-wide sustainability initiatives. His portfolio includes leadership in areas such as Scope 1 and Scope 2 emissions tracking, implementation of green building standards, and optimizing waste management and recycling services. Jonathan is based in New York City.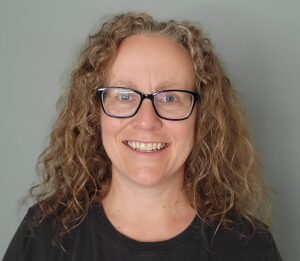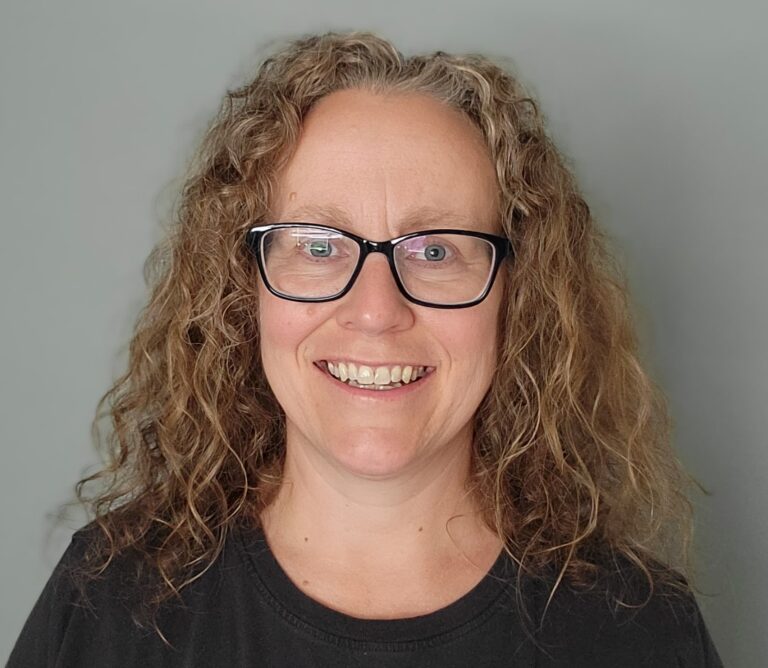 Manager, Policy and Instrument Development Section
Environment and Climate Change Canada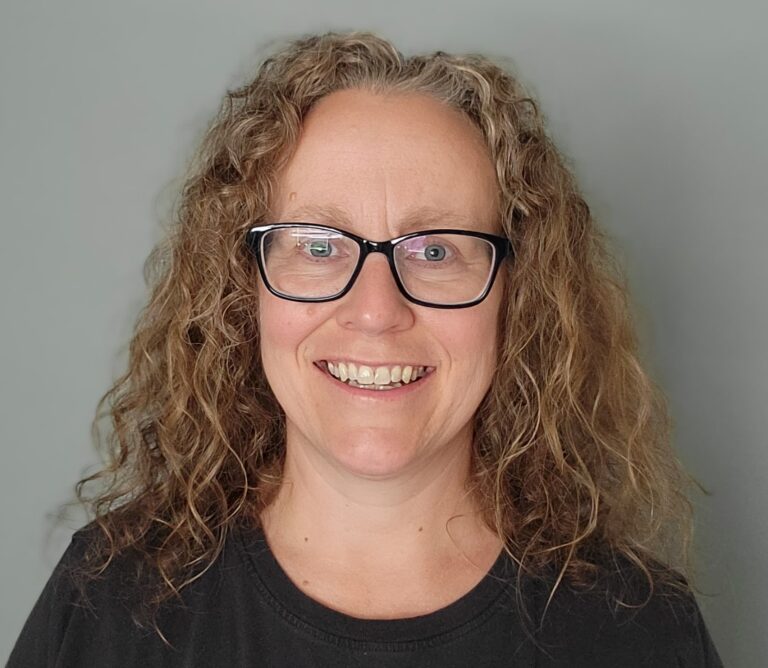 Manager, Policy and Instrument Development Section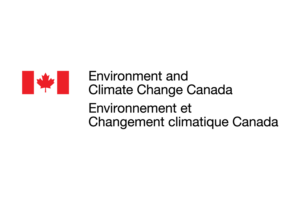 Shannon Castellarin is a senior manager at Environment and Climate Change Canada who is responsible for leading the development of plastics regulations. Prior to her work on plastics, Shannon led a team of professionals responsible for the delivery of the Chemicals Management Plan. During this time, Shannon was also a country expert in the review of Australia's chemicals management program.
With over 15 years of experience in the area of risk management, Shannon is aware of the importance of flexibility and collaboration during the instrument development process and takes a solution oriented approach to deliver results.
Shannon holds a Batchelor's degree in aerospace engineering from Carleton University. She enjoys the outdoors and spending time with her family.