Demonstrate your leadership and get exposure for your company's brand at RCC's Sustainability Conference.
Contact RCC Sponsorship at rccsponsorship@retailcouncil.org for more information.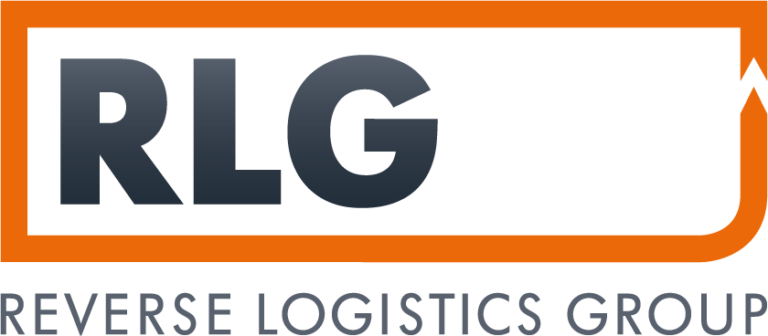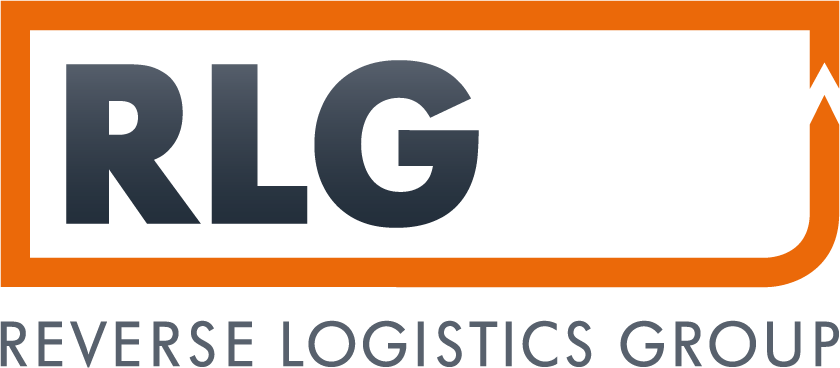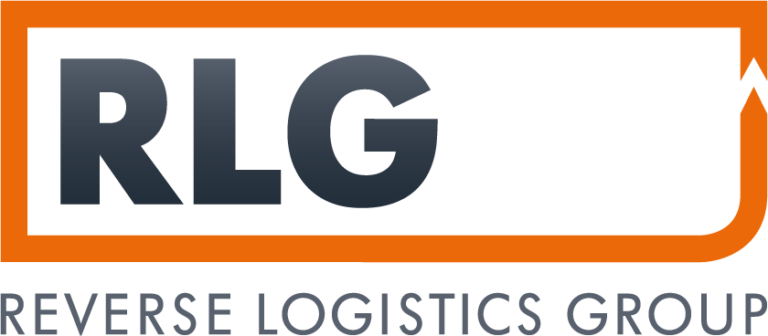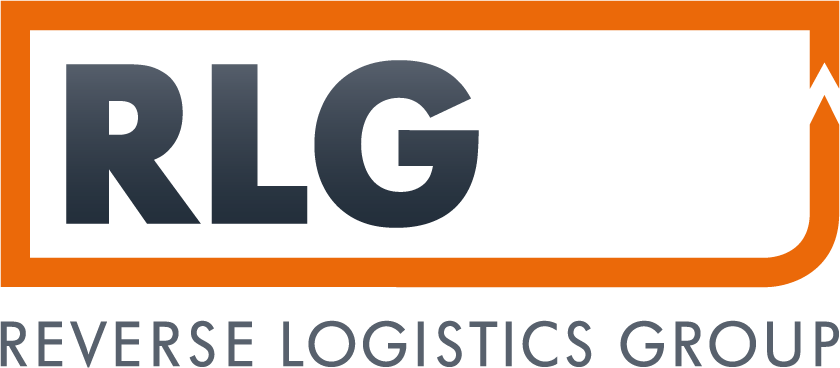 The Reverse Logistics Group (RLG) is a global tech-enabled, asset-light organization with scalable platforms that connect all stakeholders within the reverse logistics value chain. As an enabler for retailers, RLG monitors and provides compliance services to customers across 80 countries globally. We addresses international challenges in product and material returns through technology to generate value and ensure regulatory compliance on a global scale. We partner with manufacturers, retailers, and government organizations to provide new levels of business intelligence, resource efficiency, and customer satisfaction. As part of the Reconomy Group, RLG partners with global specialists to outsource services driving the Circular Economy.​ We ensure regulatory compliance based on the Extended Producer Responsibility (EPR) concept and use data-driven solutions to help our partners achieve cost efficiency and new levels of resource efficiency to satisfy high standards of the new green economy.​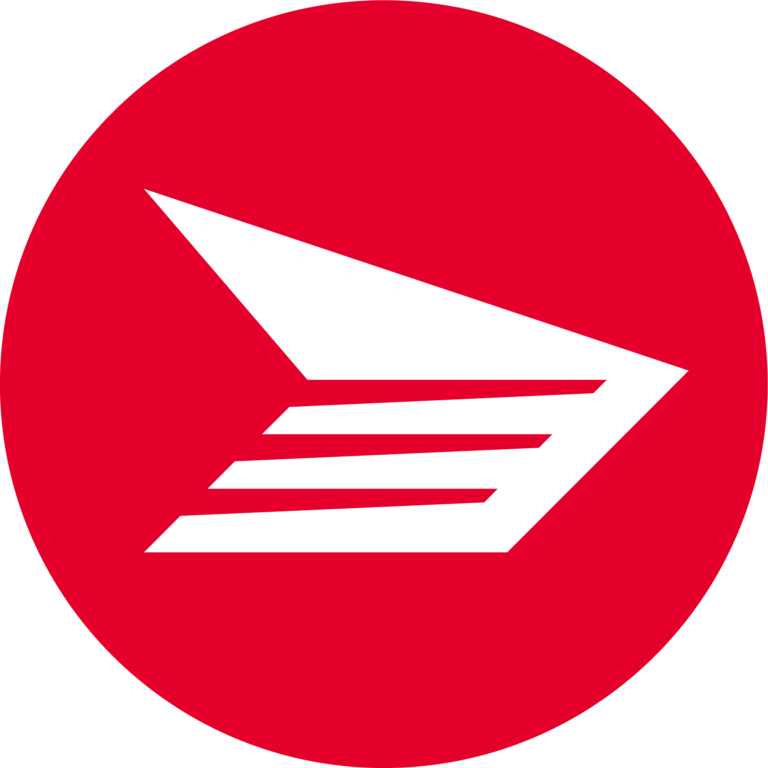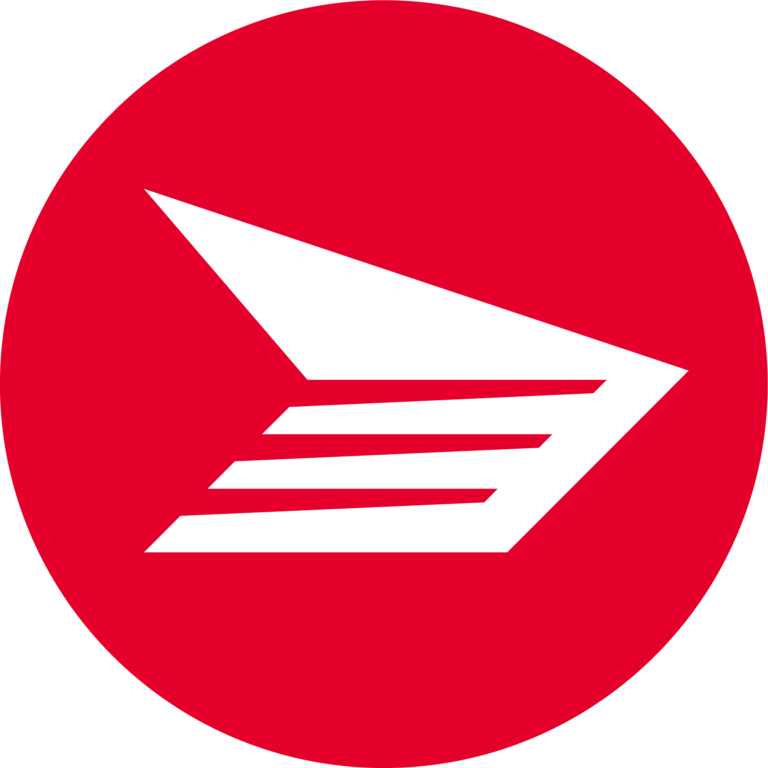 As Canada's largest delivery company, we have a responsibility to do more. At Canada Post, we put Canadians and Canadian businesses at the heart of everything we do. We're continuing to invest in innovative products, services, and solutions to better meet their evolving needs and expectations. As Canadians become more conscious and businesses increasingly sustainably minded, we're committed to a greener future and are taking action to reduce our environmental impact to deliver a sustainable future. As Canada Post works toward net-zero greenhouse gas emissions by 2050 and electrifying our fleet by 2040, we're also taking steps to provide Canadians and Canadian businesses with sustainable delivery options. With the introduction of carbon-neutral shipping in March 2023, all domestic, ground shipments are carbon-neutral. Reach every community from coast to coast to coast by partnering with Canada Post – we're delivering more for your business. For more information, visit https://www.canadapost-postescanada.ca/cpc/en/our-company/greener-good.page.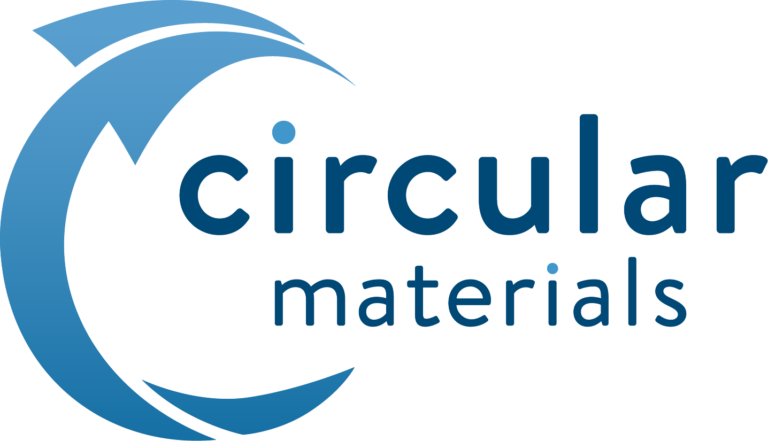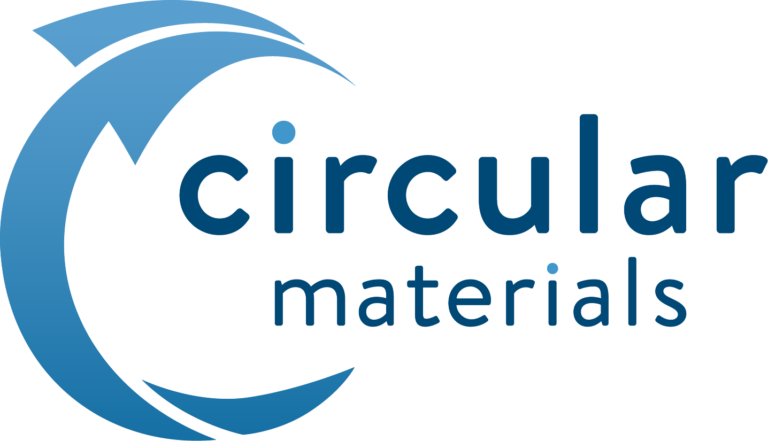 Circular Materials is a national producer-led not-for-profit organization that supports producers in meeting their obligations under extended producer responsibility (EPR) regulations. Through the support of our founders and producers, we are implementing a national harmonized approach focused on improving recovery rates, meeting the needs and expectations of consumers, and protecting the natural environment.
Circular Materials was established in 2021 by Canada's leading food, beverage, and consumer product manufacturers, retailers, and restaurants to design a blue box recycling system in Ontario that advances innovation, increases performance and delivers improved environmental outcomes. We represent the evolution from product stewardship to a more circular economy where materials are collected, recycled and returned to producers for use as recycled content in new products and packaging. More material looped into the circular economy means less waste, which benefits people and the planet.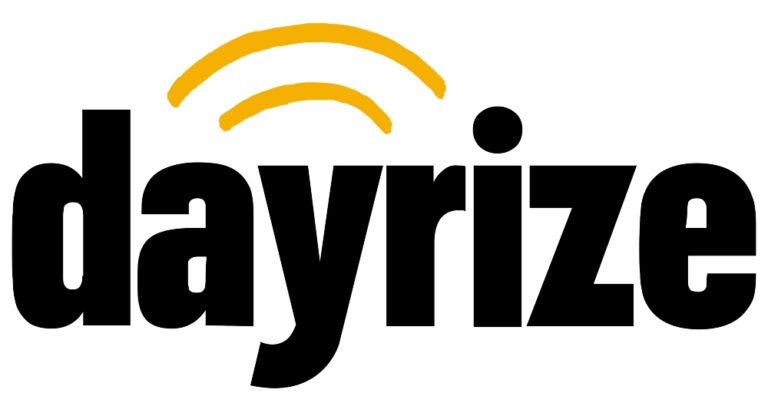 Dayrize is the world-leader in product level impact assessments, trusted by a number of global retailers and brands such as Walmart, Target, Rituals, Colgate and Dunelm. Our software provides rapid impact assessment aligned to globally recognised ISO standards across your entire product portfolio. But we don't just assess the impact of your products, we provide actionable insight that will help you get to your destination (your sustainability goal) faster. Is your goal to achieve net zero? Increase the circularity of your products? Comply with government regulations? Whatever your destination, Dayrize will turn your product information into environmental and social impact insight, enabling you to reach your sustainability destination faster, all at a fraction of the cost of traditional methods.

Deloitte provides audit and assurance, consulting, financial advisory, risk advisory, tax, and related services to public and private clients spanning multiple industries. Deloitte serves four out of five Fortune Global 500® companies through a globally connected network of member firms in more than 150 countries and territories bringing world-class capabilities, insights, and service to address clients' most complex business challenges.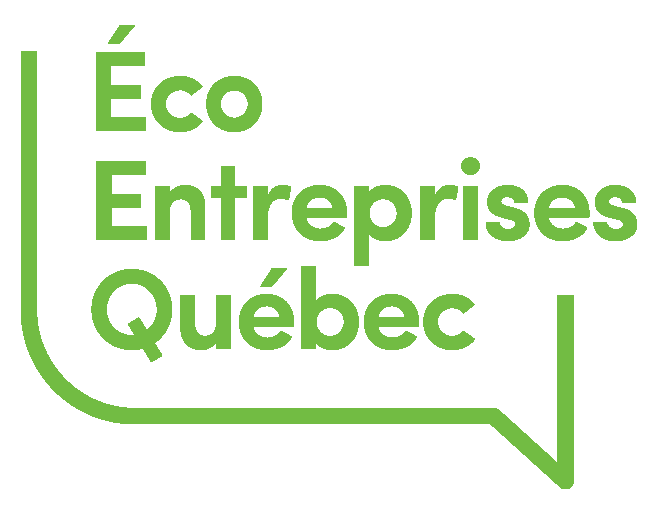 Éco Entreprises Québec (ÉEQ)
Éco Entreprises Québec (ÉEQ)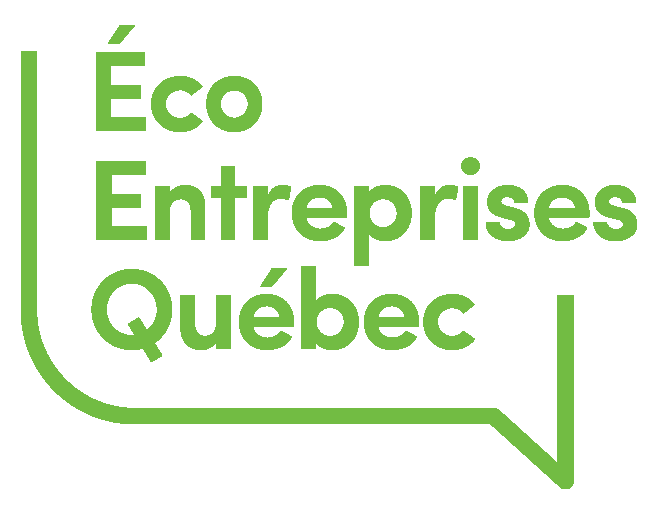 Since 2005, Éco Entreprises Québec (ÉEQ), a private non-profit organization, has represented producers of containers, packaging, and printed matter with regard to their financial responsibilities pertaining to curbside recycling. Designated as Producer Responsibility Organization (PRO) in 2022, ÉEQ is the contract giver for the management of curbside recycling in Quebec with a view to sustainable development. As a leader in extended producer responsibility (EPR), ÉEQ develops and manages circular economy solutions it recommends to its member producers so they can reduce their environmental footprint. To achieve this, ÉEQ puts ecodesign, recyclability and traceability at the core of all actions with its partners. ÉEQ will continue its role as certified organization throughout the transition from the compensation plan to curbside recycling EPR.

Electronic Products Recycling Association (EPRA)
Electronic Products Recycling Association (EPRA)

EPRA/Recycle My Electronics is an industry-led, not-for-profit organization that operates regulated electronic recycling programs across Canada. Our various programs facilitate the jurisdictional compliance requirements of our Stewards (industry manufacturers, retailers, distributors and other suppliers of regulated electronic products) as well as address electronic recycling needs of consumers and businesses across the nation. EPRA/Recycle My Electronics programs work across diverse regulatory landscapes and challenging logistical backdrops, to ensure materials are collected, recycled and handled in a safe, secure and environmentally sound manner. EPRA/Recycle My Electronics supports our Stewards, to best manage and fulfill their objectives in contributing to their circular economy objectives towards environmental conservation.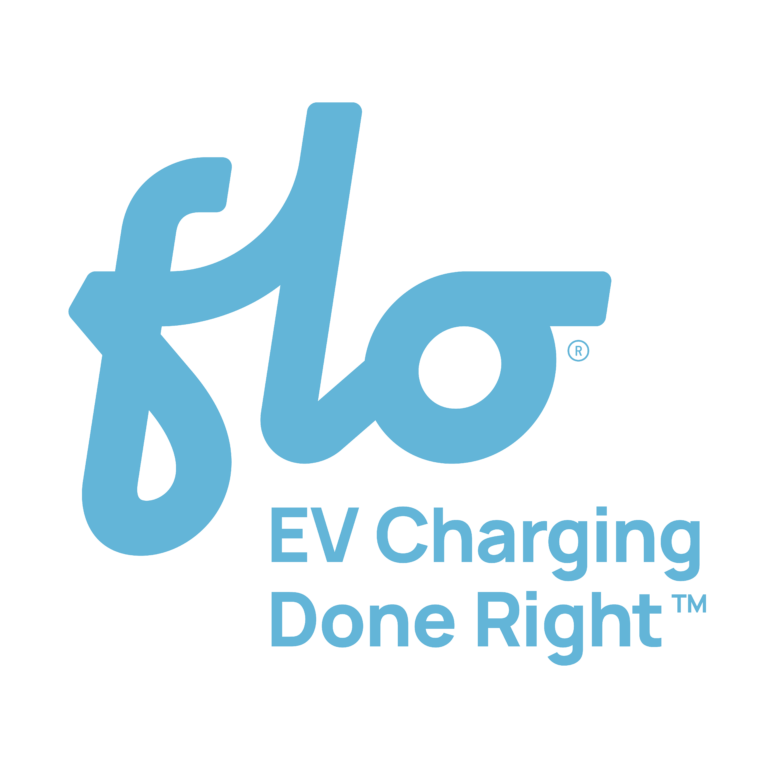 FLO is Canada's largest electric vehicle (EV) charging network. We operate a comprehensive charging ecosystem that fulfills EV drivers' needs wherever they may be—at home, at work or on the go—by ensuring a consistently simple and seamless experience. FLO offers smart home charging solutions for both single-family houses and multi-unit residential buildings, as well as access to thousands of public charging stations across the country. FLO also provides turnkey solutions to property managers, business owners, employers and municipal administrators who wish to support EV adoption by supplying charging services.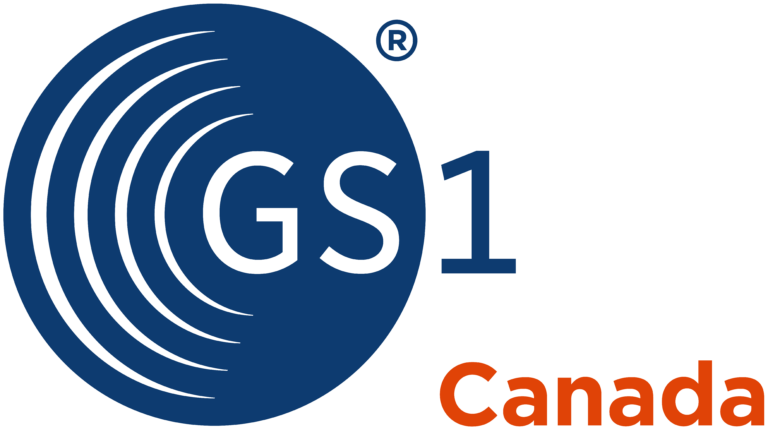 GS1 Canada is a member organization (MO) of GS1 Global.
As a Trusted Strategic Partner, GS1 Canada collaborates with business leaders, industry boards, advisory councils and project work groups to identify and address common business issues to enable best-in-class supply chain.  
When directed by industry, GS1 Canada develops global standards, guidelines and non-propriety ECCnet Industry Managed Solutions to address these industry-wide, non-competitive business process issues, enabling organizations of all sizes to meet Canadian trading partner and regulatory requirements.
GS1 Canada is a global leader in data quality, providing a primary source of truth for the highest quality, perpetually cleansed and updated bilingual product content for Canadian industry.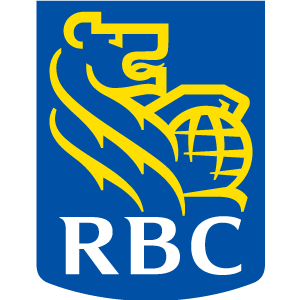 Royal Bank of Canada (RBC)
Royal Bank of Canada (RBC)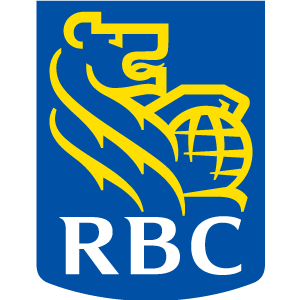 Our retail specialists understand the new reality of today's consumer and what it takes to compete in the retail industry. We can help you assess your operation and stay ahead of your customers' expectations, providing both point-of-sale and e-commerce solutions that will create a positive and efficient experience.
Whether you are selling goods, services, or both, our team can help ensure you continue to meet the needs of your customers and employees through state-of-the-art digital capabilities and a line of sight into the future of retail in Canada.

Schneider Electric is an #ImpactCompany that provides energy and automation solutions to drive efficiency and sustainability. With over 128,000 employees across 100 countries, Schneider Electric's purpose is to empower all to make the most of our energy and resources, bridging progress and sustainability for everyone, everywhere. Schneider Electric combines world-leading digital technologies, real-time automation, software and services into integrated solutions for homes, buildings, data centres, infrastructure and industries. We call this Life Is On. Learn more at www.se.com/ca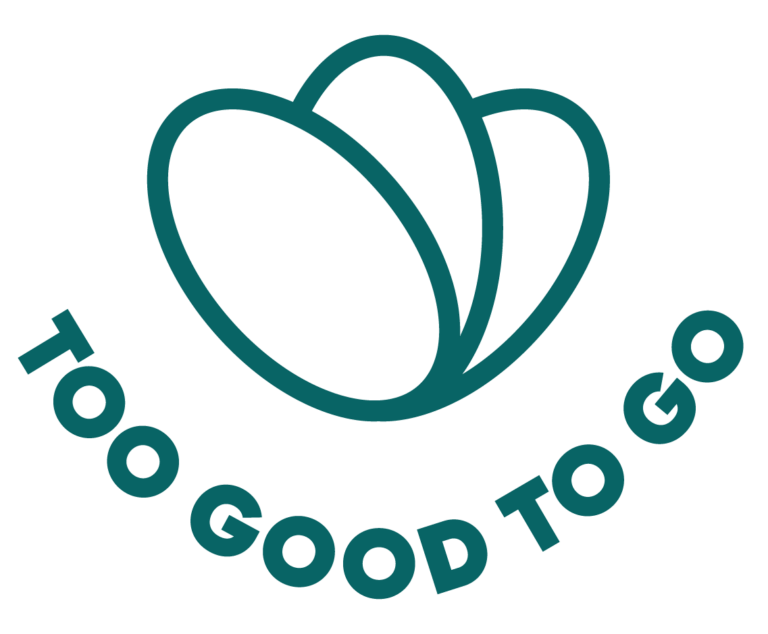 Too Good To Go is a Certified B-Corp Social Impact company, with a mission to inspire and empower everyone to fight food waste together. The Too Good To Go app is the world's #1 marketplace for surplus food.
Through its marketplace, Too Good To Go connects more than 78 million users with over 198,000 partner businesses to rescue and save unsold food at local grocery stores, coffeehouses, bakeries, restaurants, and more.
Launched in 2016, Too Good To Go has saved over 250 million meals, globally; has saved 2.5M meals in Canada from more than 7,000 partners, nationally.
Beyond the app, Too Good To Go has launched initiatives to change date labelling on food, produced free educational resources for schools, and inspired households to change food waste behaviours. Visit toogoodtogo.ca for more information and follow us at instagram.com/toogoodtogo.can.
Affiliate Association Partner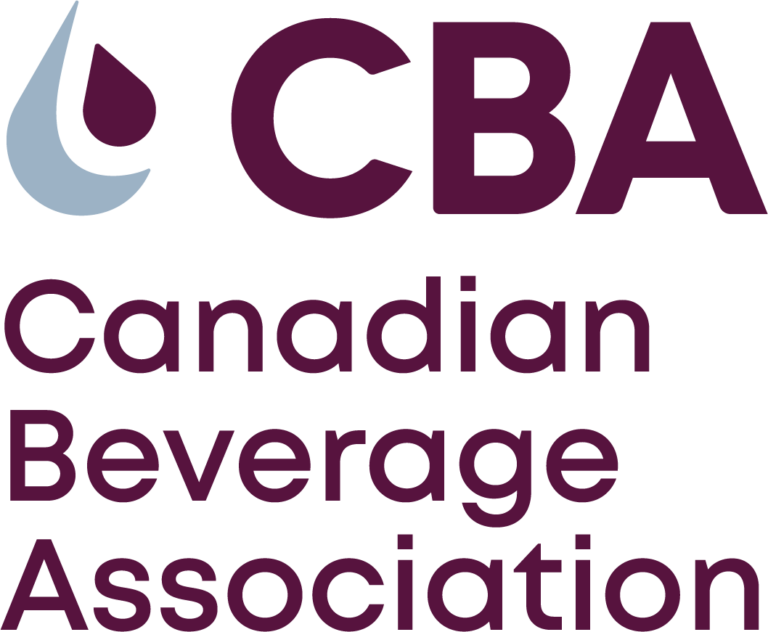 Canadian Beverage Association
Canadian Beverage Association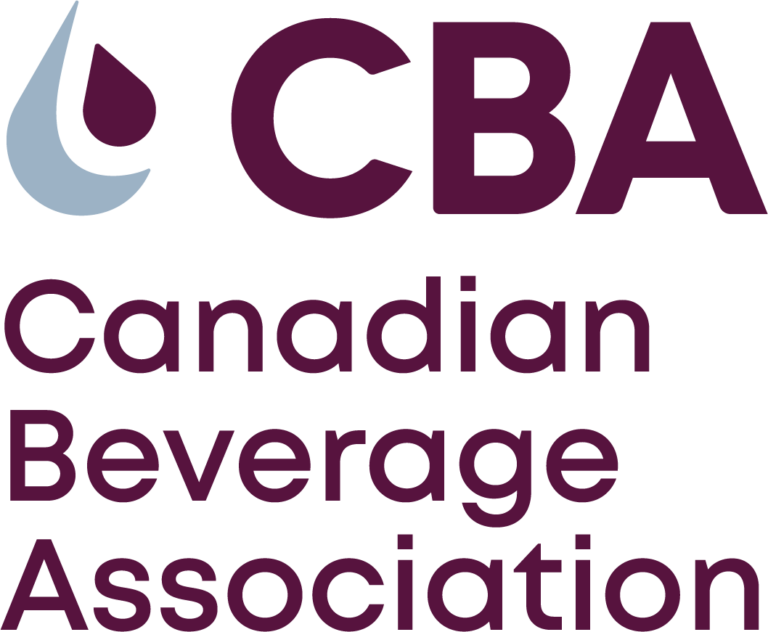 The Canadian Beverage Association is the proactive voice across Canada for the non-alcoholic refreshment beverage sector.For over 80 years the CBA has been representing a broad spectrum of brands and companies that manufacture and distribute the majority of non-alcoholic refreshment beverages consumed in Canada. Our members include small family businesses and the biggest, most recognizable brands in the beverage industry.
Together with our members, the CBA advocates for a Canadian business environment that recognizes the leadership of the industry where the sector can continue to grow, innovate and prosper in a sustainable and socially responsible manner.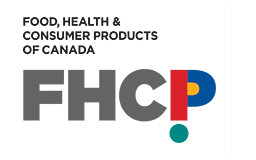 Food, Health & Consumer Products of Canada
Food, Health & Consumer Products of Canada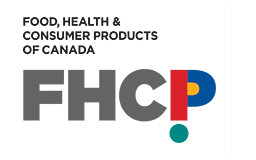 Food, Health & Consumer Products of Canada (FHCP) is the leading Canadian voice representing companies, large and small, that provide access to the food, health, and consumer products Canadians rely on every day.  Our members are proud to make and distribute products that are an integral part of our daily lives—the products that are fixtures in kitchens, pantries, and medicine cabinets around the country. We help our members by advocating for a business environment that supports the competitiveness of our sector so that Canadians have choice and ready access to safe and innovative products. Please visit us at www.fhcp.ca to learn more.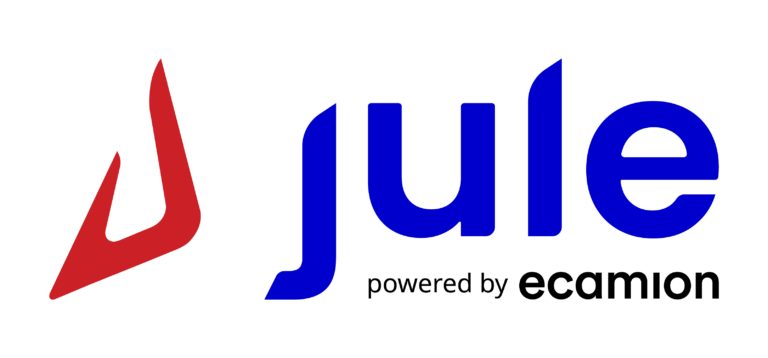 Founded in 2009, Jule meets the challenges of an ever-increasing demand for power by providing innovative energy solutions for long-term sustainability. It specializes in smart Energy Management and Battery Storage Systems, while providing integrated DC fast charging technology, supplying communities and businesses with convenient, multi-faceted electric infrastructure. Their solution does not require additional grid infrastructural upgrades while also mitigating demand charges, making it a versatile solution capable of addressing today's largest barriers to electrification. For more information, visit www.julepower.com


Autonomous AI technology for commercial HVAC. Made simple.
Major retailers trust BrainBox AI to deliver a turnkey, scalable solution that connects entire multi-site retail portfolios to an HVAC optimization AI engine. BrainBox AI delivers:
Up to a 15% reduction in store operating expenses
Up to a 50% extension of equipment service life
Up to a 25% reduction in carbon emissions
Up to 60% improvement in comfort to staff and customers
BrainBox AI is reducing carbon emissions today, impacting over 100 million sq. ft. of real estate across 20 countries.
Small and medium sized buildings make up a significant part of the commercial building stock which accounts for nearly half of global energy usage. Heating, ventilation, and air conditioning (HVAC) systems in buildings are responsible for 40% of this energy consumption, yet 30% is wasted due to inefficient operations.
BrainBox AI's autonomous decarbonization solution measures, models, learns, and continuously optimizes your HVAC systems to reduce your retail footprint's operational emissions.
With BrainBox AI deployed across your storefronts, you can:
Understand your GHG emissions:
Obtain full GHG Scope 1 & 2 reports based on GHG protocol and audit grade data via dashboard
Rank your buildings by carbon usage intensity (CUI)
Track the impact of emissions reductions
Enhance product quality:
Maintain product quality and avoid food waste with optimized humidity and dewpoint
Increase your team's visibility & control:
Obtain visibility of store temperatures and remote control of setpoints
View carbon emissions and energy consumption reduction portfolio-wide
Leading Canadian retailers including SAIL Outdoors and Sleep Country use BrainBox AI as a solution to meeting their ESG goals.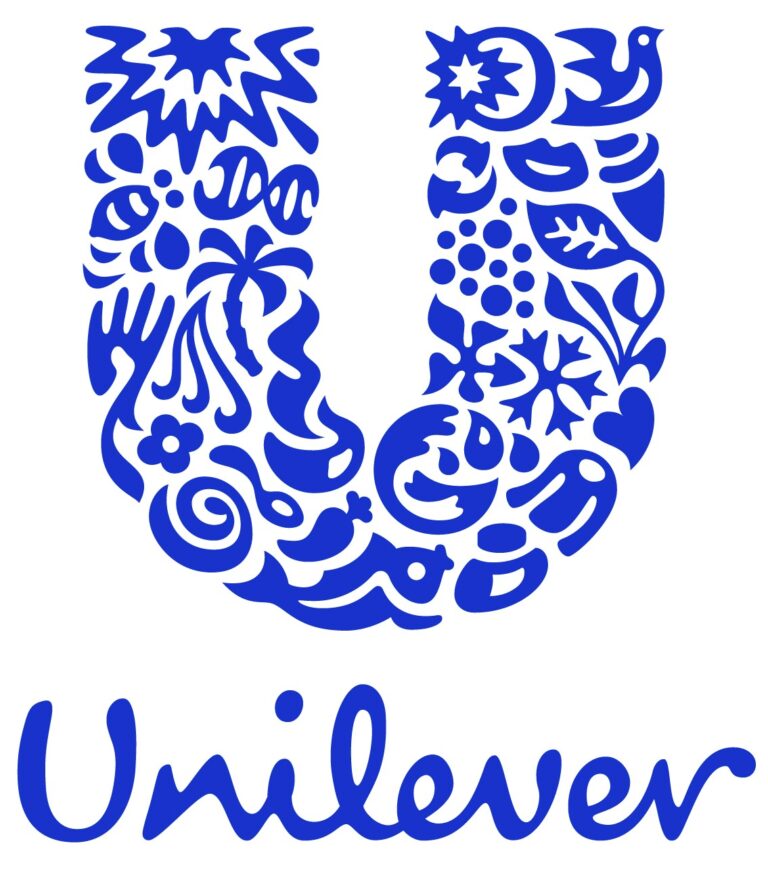 Unilever is one of the world's leading suppliers of Beauty & Wellbeing, Personal Care, Home Care, Nutrition and Ice Cream products, with sales in over 190 countries and products used by 3.4 billion people every day. We have 127,000 employees and generated sales of €60.1 billion in 2022. Our vision is to be the global leader in sustainable business and to demonstrate how our purpose led, future-fit business model drives superior performance. The Unilever Compass, our sustainable business strategy, is set out to help us deliver superior performance and drive sustainable and responsible growth, while:
– improving the health of the planet;
– improving people's health, confidence and wellbeing;
– and contributing to a fairer and more socially inclusive world.
In Canada, the portfolio includes brand icons such as: Axe, Ben & Jerry's, Breyers, Degree, Dove, Hellmann's, Knorr, Magnum, Nexxus, OLLY, TRESemmé, Vaseline and Vim
To learn more visit: https://www.unilever.com/planet-and-society/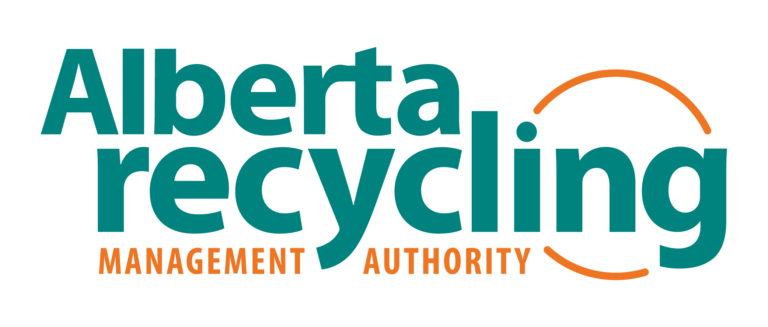 Alberta Recycling Management Authority (ARMA)
Alberta Recycling Management Authority (ARMA)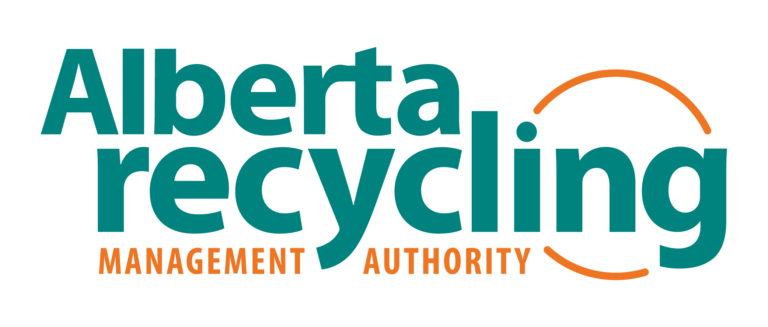 Alberta Recycling Management Authority (ARMA) is a not-for-profit association responsible for managing Alberta's electronics, paint, tires, and used oil recycling stewardship programs, and is the administration and oversight authority of Alberta's Extended Producer Responsibility (EPR) Regulation. As a Delegated Administrative Organization, ARMA is accountable to the Government of Alberta Minister of Environment and Protected Areas through its Business Plan and Annual Report and is guided by its Board of Directors. Working from a strong foundation of over 30 years, ARMA is as committed as ever to fulfilling our vision of Inspiring A Future Without Waste and building a strong, robust circular economy in Alberta.

Chemistry Industry Association of Canada (CIAC)
Chemistry Industry Association of Canada (CIAC)

Plastics and plastic products are more than just convenient; they are essential to the way we live our modern lives. CIAC Plastics Division members are involved in every step of the plastic production process, from the production of resins and pellets to producing final products including personal protective equipment (PPE), packaging to protect food and reduce spoilage, automotive parts, computer and electronic casing, and components for solar panels and wind turbines. With the manufacture of these products comes the responsibility to make plastics in a sustainable way that limits or eliminates plastic waste and pollution while working toward a circular economy for plastics to support a low-carbon economy.
CIAC Plastics Division members are committed to:
100% of plastics packaging being recyclable or recoverable by 2030.
100% of plastics packaging being reused, recycled, or recovered by 2040.
CHEP helps move more goods to more people, in more places than any other organization on earth. Its pallets, crates and containers form the invisible backbone of the global supply chain and the world's biggest brands trust CHEP to help them transport their goods more efficiently, sustainably and safely. As pioneers of the sharing economy, CHEP created one of the world's most sustainable logistics businesses through the share and reuse of its platforms under a model known as 'pooling'. CHEP's ambition is to create a positive impact on the planet and society, pioneering regenerative supply chains. CHEP primarily serves the fast-moving consumer goods, fresh produce, beverage, retail and general manufacturing industries. CHEP owns approximately 345 million pallets, crates and containers through a network of more than 750 service centres, supporting more than 500,000 customer touch-points for global brands.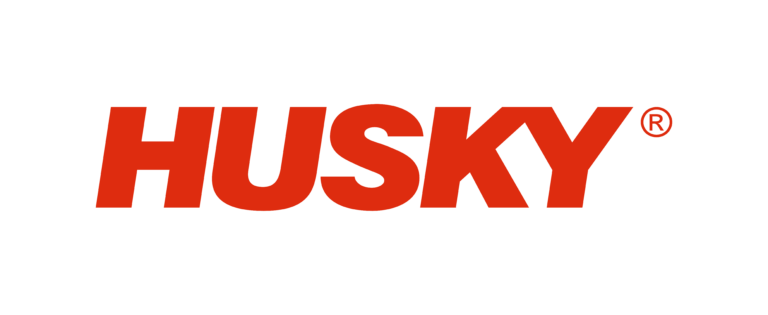 Since 1953, Husky Technologies™ has been pioneering technologies that enable the delivery of essential needs to the global community with industry-leading expertise and service. A global leader, Husky is powered by teams of exceptional people in more than 40 locations with valued customers who operate in over 140 countries. By focusing on sustainably sourced feedstocks, material reuse and the exclusive use of medical-grade polymers, Husky continues to be committed to enabling the circular economy now and into the future. 
For more information, visit www.husky.co 

MicroStrategy is the largest independent publicly traded analytics and business intelligence company in the world. The MicroStrategy analytics platform is consistently rated as the best in enterprise analytics and is used by many of the world's most admired brands in the Future Global 500. We pursue two corporate strategies:
1. Grow our enterprise analytics software business to promote our vision of Intelligence Everywhere
2. Acquire and hold bitcoin, which we view as a dependable store of value supported by a robust, public, open-source architecture untethered to sovereign monetary policy.

Product Care Recycling is a federally incorporated industry funded not-for-profit organization that provides recycling solutions for post-consumer paint, household hazardous waste, lighting products, and alarms on behalf of its members. Since 1994, Product Care has encouraged consumers to reduce their waste and reuse when possible, and to return unwanted products to a recycling location to ensure they are managed responsibly at their end-of-life. With thousands of recycling locations offering free product drop off across Canada, Product Care makes recycling accessible and diverts post-consumer products from landfills and waterways. For more information about Product Care's recycling programs or to find a recycling location, visit productcare.org.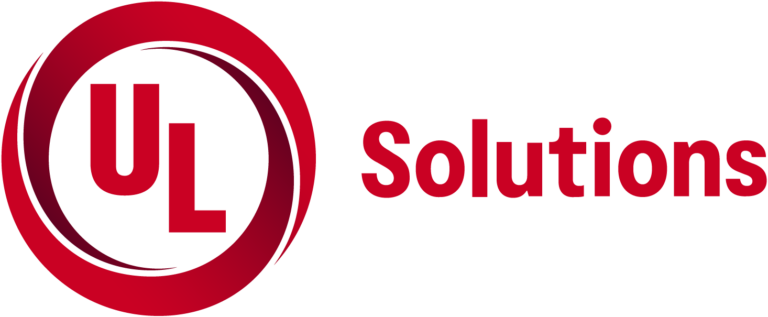 Underwriters Laboratories of Canada (ULC)
Underwriters Laboratories of Canada (ULC)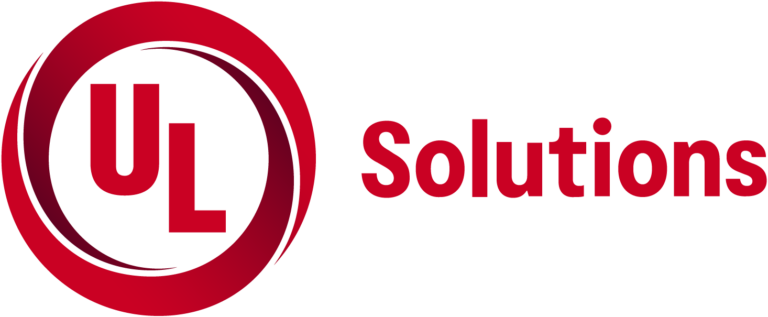 The AdMIll Group and Elite Bindery & Mail Solutions have provided Neigbourhood Mail, Personalized Mail, Bindery and other print delivery and finishing related services to retail clients for over a quarter century.
AdMill's weekly footprint for the shared mail flyer package extends to more than 2.2 million households delivered through Canada Post. Key markets covered include the Greater Toronto Area, London and surrounding communities, Northern Ontario stretching from Sudbury to Hurst, Ottawa, Kingston and communities in Brant, Niagara and Haldimand regions.
As a Canada Post Smart Mail Marketing Expert, our superior household flyer delivery quality is unmatched.
Our clients can rest assured that every flyer is delivered on time, and in the mailbox.
With targeting being driven by the six-digit postal code, inaccuracies due to interpretation or conversion to other forms of geography are eliminated. Postal Codes, Postal Walks and Household Counts are maintained by Canada Post with regular monthly updates. Marketers can be confident that their target geography, household type and target audience will be delivered as specified, achieving increases in foot traffic and online store visits.
Utilizing Canada Post, a Crown corporation, our clients receive the highest standard of household delivery. The AdMill Group is expert in working with the complexities associated with stringent quality standards practiced by Canada Post's letter carrier network.
AdMill's shared mail alternative ensures a Canada Post delivery is executed at substantial savings to our clients. Shared delivery with some of the most well-known retail brands, AdMill offers the best value for our client's print media investment.
Our team is looking forward to working with you to optimize your flyer delivery program. You can reach us at The AdMill Group, 625 Hood Road, Markham, Ontario L3R4N6 or email sales@admillgroup.com.

Bruce Power is an electricity company based in Bruce County, Ontario. We are powered by our people. Our 4,200 employees are the foundation of our accomplishments and are proud of the role they play in safely delivering clean, reliable nuclear power to families and businesses across the province and life-saving medical isotopes around the world. Bruce Power has worked hard to build strong roots in Ontario and is committed to protecting the environment and supporting the communities in which we live. Formed in 2001, Bruce Power is a Canadian-owned partnership of TC Energy, OMERS, the Power Workers' Union and The Society of United Professionals. Learn more at www.brucepower.com and follow us on Facebook, Twitter, LinkedIn, Instagram and YouTube.
Bullfrog Power, an Envest company, is Canada's leading green energy provider. Bullfrog empowers thousands of businesses and households to reduce their environmental impact and help transform North America's energy systems by choosing green electricity, green natural gas, and green fuel.
Bullfrog also offers power purchase agreement solutions that enable organizations across Canada to contract directly with renewable energy producers and make new wind and solar projects viable.
As a Certified B Corporation, Bullfrog Power meets higher standards of social and environmental performance, transparency, and accountability.
Visit bullfrogpower.com to see how our sustainability solutions can power the future of your business, or join the bullfrogpowered community online on LinkedIn, Facebook, Instagram, and Twitter.

As a leading North American recycler and compounder, EFS-plastics has fifteen years of experience producing large volumes of superior post-consumer resin material with guaranteed color consistency and a tight property tolerance. Located in Listowel, Ontario, in the heart of the province's plastics processing belt, and with two additional facilities in Alberta and Pennsylvania, EFS-plastics specializes in developing innovative solutions using leading-edge technology to give new life to plastics. With an unmatched reputation for delivering a high-quality plastic alternative to virgin polymer resin, EFS-plastics guarantees a consistent supply of reprocessed plastics for your new product or packaging. EFS-plastics also works directly with retailers by collecting back of store plastic scraps and bringing the derived PCR back into their plastic goods and packaging creating a circular system.


FigBytes is the all-in-one sustainability platform empowering future-focused organizations to make positive change for people and the planet.
Transform complex information into simple reporting and actionable insights with an intuitive software that captures Environmental, Social, and Governance data from across your organization, existing systems, and external sources and manage it in a central, cloud-based platform that connects organizational strategy, automates framework reporting, and simplifies stakeholder engagement.

The FigBytes platform was purpose-built to address the complex world of sustainability and ESG reporting, is fully integrated to deliver a unified experience, and is comprehensive, addressing carbon accounting and the emerging sustainability issues of tomorrow.
FigBytes supports organizations around the world to:
Meet Net Zero goals
Reduce water footprints
Manage community impact
Support a diverse and inclusive workplace
And more!
Learn how we can help you simplify your sustainability journey at FigBytes.com.
Major Appliance Recycling Roundtable (MARR)
Major Appliance Recycling Roundtable (MARR)
The Major Appliance Recycling Roundtable (MARR) is a not-for-profit stewardship agency created to implement and operate a stewardship plan for end-of-life major household appliances in the province of British Columbia on behalf of the major appliance producers who are obligated under the BC Recycling Regulation. MARR acts as the participant retailer's agent to fulfill their obligations under the British Columbia Recycling Regulation.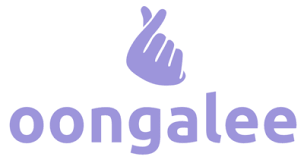 Oongalee is a Canadian media and technology company based in Toronto, Ontario. Its patented tabletop charging Gateways are designed to keep everyone's phone charged while providing a high-definition portal to businesses and its services through digital advertising. Oongalee's advertising network provides a completely unique platform. The company's focus around impression time and targeted reach ensures that brands are recognized and remembered and its exclusive restaurant network provides uncomparable exposure. Oongalee's charging Gateway provides the ultimate phone charging solution for diners while offering a revolutionary platform for advertisers to reach people intimately and meaningfully like never before, redefining how brands speak to the masses.
 Follow us on Instagram! www.instagram.com/oongalee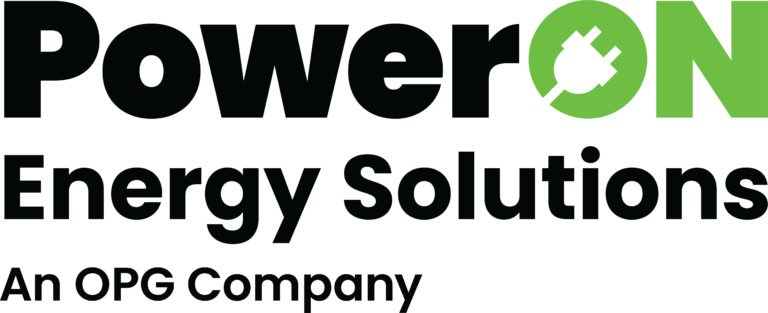 PowerON is an OPG Company, one of North America's largest green electricity producers with $63 billion in generating assets. We help power the path to your fleet decarbonization with electrification.
Our solutions cover the entire lifecycle of complex electrification and charging infrastructure – from planning and design, procurement and construction, to operation and maintenance, asset management, and intelligent energy management. This comprehensive approach enables you to transfer risk, and to focus on moving the goods and products that matter.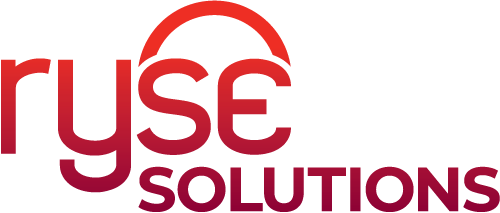 Ryse Solutions is a first of its kind solutions provider in Canada that is customer built to support retail producers with their product and packaging regulatory and sustainability requirements.  As Ontario's first multi-material producer responsibility organization (PRO), we offer our clients streamlined services for all regulatory programs including tires, waste electronics, batteries, lighting, household special products (HSP) and Blue Box materials.  We are the only PRO that can support Producers across all the regulations in Ontario.
Our experienced and trusted team specializes in circular economy solutions. Backed by a well-developed network of collection, processing and end-market assets, we also offer solutions to retailers, manufacturers and packaging suppliers including:
Regulatory reporting support;
Research and development on the recyclability of consumer plastic packaging and paper products;
Development and implementation of take-back collection programs.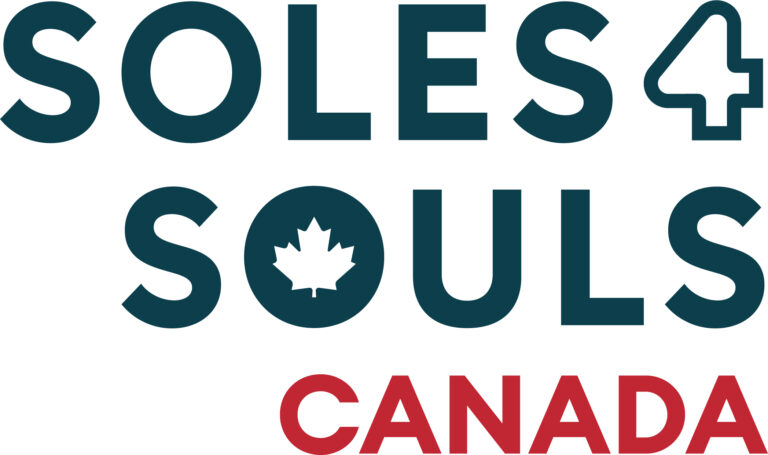 Soles4Souls Canada turns shoes and clothing into educational and economic opportunities. Our programs, 4Opportunity and 4Relief aim to make a positive difference on the planet and in people's economic, educational, physical, and psychosocial well-being. Together with our supporters, more than 2.1 million pairs of shoes and pieces of clothing have helped create opportunities for people across the world. Soles4Souls Canada is headquartered in Toronto, Ontario. Visit soles4soulscanada.org for more information.

Canada's Cleantech Information Resource.
Sustainability for Canadian Industry.


Postmedia is a trusted and reliable network of 130+ media brands, with credentials of outstanding journalism, extensive digital capabilities, and an audience of millions of Canadians each month. Our unparalleled platform of trusted local and national Canadian brands also provides businesses with exclusive access to an owned and operated advertising and marketing channel and a wealth of first-party data that enables better campaign results, not just on the Postmedia network but on search and social channels as well.
At Postmedia Solutions, we can raise the profile of your business, help outsmart your competition, and generate more leads for you. We integrate tactics to maximize your impact and return on investment on the Postmedia network and beyond.
We are known for building long-term partnerships with our 19,000+ customers. Working with 30,000+ businesses across Canada makes Postmedia uniquely qualified to provide tailored campaigns that drive success for businesses.
To learn more, visit postmediasolutions.com.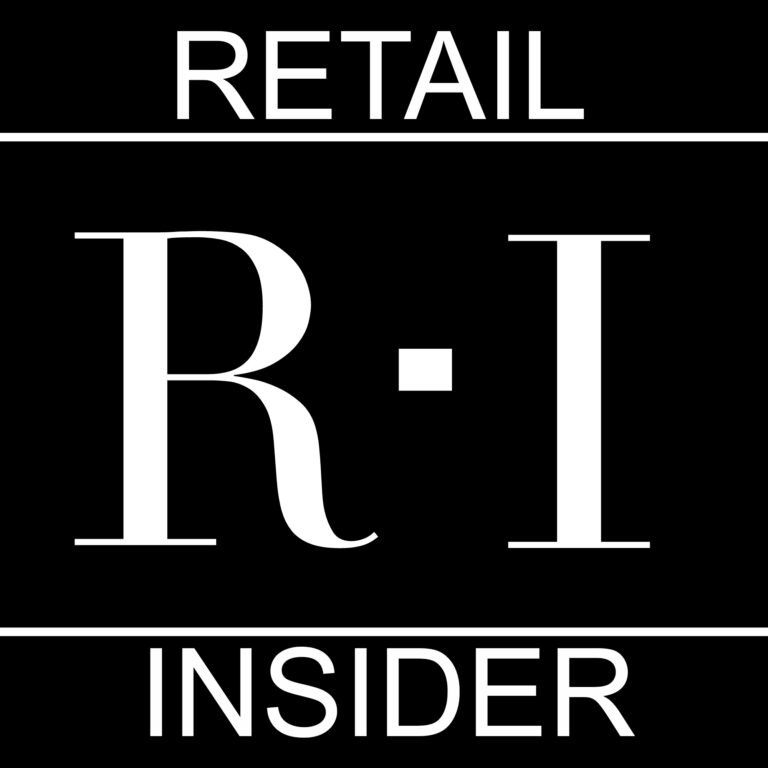 Retail Insider is Canada's number one source for retail news and insight, featuring original stories, headlines from around the web, and in-depth analysis into the Canadian retail industry.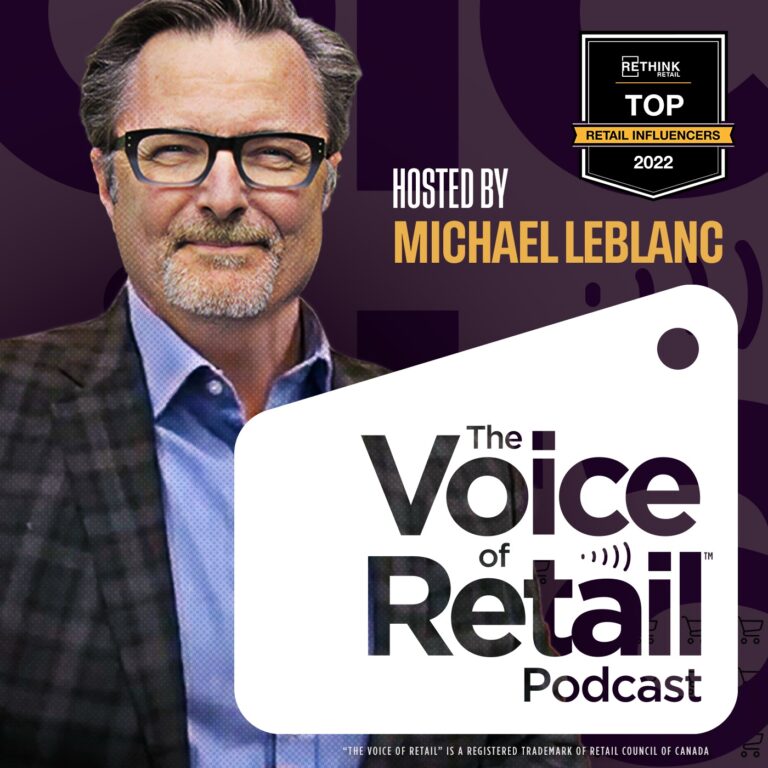 The Voice of Retail Podcast
The Voice of Retail Podcast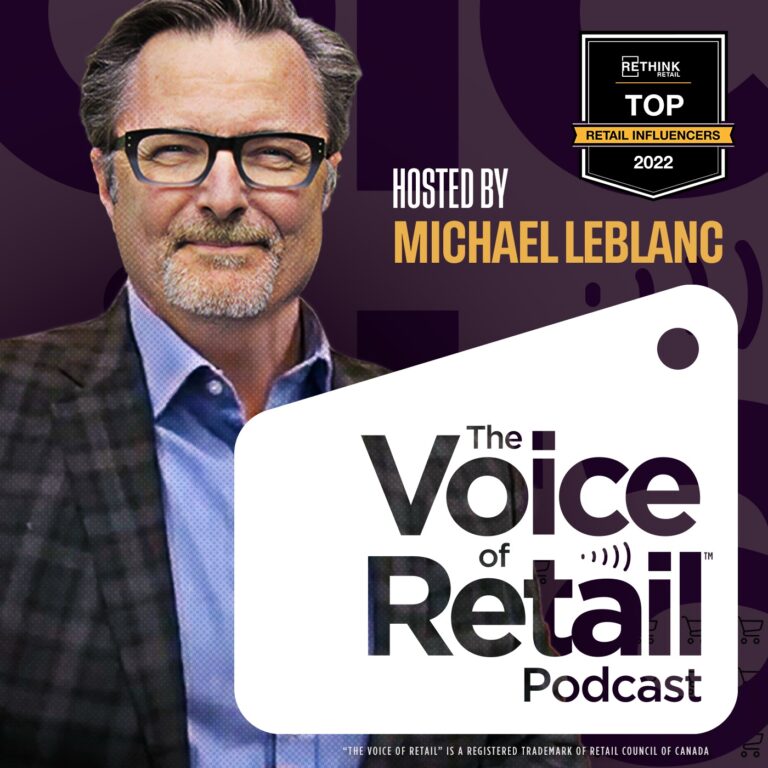 The Voice of RetailTM is a twice-weekly podcast hosted by retail pioneer, senior retail advisor and keynote speaker Michael LeBlanc and produced in conjunction with Retail Council of Canada.

The Toronto Star is the largest metropolitan daily newspaper in Canada, with more than 5.0 million readers every week in print and online (thestar.com).
Founded in 1892, the Toronto Star is the winner of more than 140 National Newspaper Awards, the most prestigious newspaper prize in Canada. It is known for its investigative reporting, insightful opinion writing and comprehensive coverage of local, national and international news.

WESTERN GROCER is one of Canada's oldest trade publications, Western Grocer has served as a voice for the Western Canadian grocery, allied non-food and institutional industries since 1916. Each issue features a selection of relevant trade news and event coverage from the West and around the world.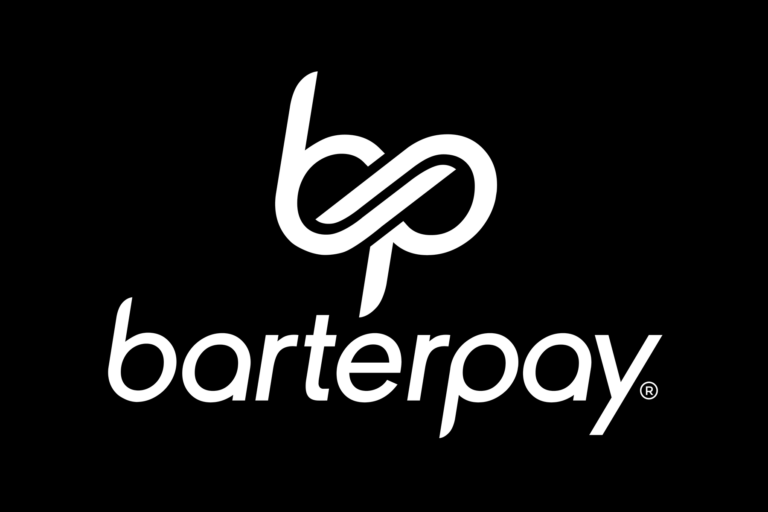 BarterPay has taken the age-old practice of one-to-one bartering and transformed it into a one-to-many organized system where thousands of businesses are converting their unsold time and space and idle inventory into what they need and conserving their hard-earned cash. Retailers can now obtain things like printing, advertising, construction, web development, leasehold improvements, signage, and more by trading their excess inventory at full retail value.

For over 30 years, Chase® Merchant Services has been committed to providing businesses with safe, reliable and secure payment solutions. Chase Merchant Services has experience delivering solutions for Canada's businesses and will work with you one-on-one to help choose competitive options for your business, understand the costs associated with payment processing, and provide innovative solutions unique to your needs.

Retail Council of Canada (RCC), in collaboration with health benefits experts – Producers Group, have created RetailCare, an affordable, best-in-class employee health and wellness benefits program.
Discover how easy it can be to offer your employees and their families the added advantage of this kind of support and, in the process, improve your ability to attract and retain happy, productive retail staff.

ShipTime is a one stop shop for all things shipping. With ShipTime, RCC members can compare shipping rates with our easy-to-use multi courier program while accessing steep discounts automatically.